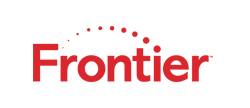 Product Sales Specialist (Cisco) at Frontier Communications Corporation
SYCAMORE, IL
About Frontier Communications: 

Frontier® Communications provides communications services to urban, suburban, and rural communities in 29 states. Frontier offers a variety of services to residential customers over its FiOS® and Vantage™ fiber-optic and copper networks, including video, high-speed internet, advanced voice, and Frontier Secure® digital protection solutions. Frontier Business™ offers communications solutions to small, medium, and enterprise businesses.
Overview

The Cisco Product Sales Specialist is the catalyst behind Frontier Communications' success as part of the Advanced Solutions Team.  As a consultative sales professional, the Cisco Product Sales Specialist is responsible for driving revenue growth and bringing Cisco Advanced Solutions to new and existing customers.  The Cisco Product Sales Specialist helps solve the business needs of prospects and customers by aligning their needs and objectives with Frontier's solution(s). The Cisco Product Sales Specialist will help the customer understand how a Cisco solution can help streamline their business processes.  The PSS is responsible for painting a solution picture, convey ideas, provide white board sessions and creative solutions for our customers.  The PSS is the conduit to Cisco and will maintain Cisco relationships both locally and with our channel support team.  Also, the PSS will maintain understanding over current Cisco promotion and company direction. You will be the subject matter expert in the area of Cisco products and services. Your role is to help drive current and future Cisco revenue and build a pipeline working both on a tactical and strategic level on accounts in your sales territory.
The PSS is responsible for keeping their team informed on Cisco product and Frontier service offerings.  This includes coordinating training sessions, attend sales meetings and continue advancing your Cisco education.  You will work with the Cisco team to ensure we take advantage of programs, get the best pricing available and maximize our Cisco Gold Partner advantage.  The PSS is the conduit between Cisco and the Advanced Services team. 
Strategic Value of Role
Generate revenue for Frontier through new logo acquisition and current customer expansion:
Exceeding projected revenue goals in the assigned region
Expanding Cisco sales into new and existing customers.
Expanding the Frontier footprint within current customer accounts through cross-selling and up-selling opportunities
Keep the Advanced Solutions team up to date, trained and informed of Cisco Solutions options
Role
Your role as a Cisco Product Sales Specialist is to support and help the Sales Advanced Solutions Team close new business and support the customer.  As a Cisco Product Sales Specialist, you are responsible for all opportunities and accounts assigned to your Advanced Solutions Team. Accounts across a myriad of industries and government entities. This responsibility requires the management of both pre and post-sales support resources throughout sales campaigns.
The Cisco Product Sales Specialist is responsible for all customers and opportunities in their segment across Frontier's business. They fulfill a vital role of leveraging leads provided by Marketing, handling different kinds of sales scenarios and ultimately closing sales opportunities. The Product Sales Specialists main goal is to turn as many opportunities into closed-won deals as possible and to manage the Cisco resources required. Once an opportunity has been closed, the Cisco Product Sales Specialists job is to help manage the initial phases of post-sales support and ensure implementation is set up accordingly. This is achieved through the support of additional resources - such as Pre-Sales Technicians and Sales Engineers – whose goal is to help you close the deal.
How does the Product Sales Specialist generate value for customers?
Gain a deep understanding of the prospect or customer's processes and problems
Ensure the right questions are being asked and answered
Obtain qualitative and quantitative data which can be leveraged by the sales support team to identify the right solution(s)
Justify all investments through compelling and customer-focused business cases
Determine next steps and turn strategic discussions into tactical implementations
What makes a great Cisco Product Sales Specialist?
Customer Focused: Approaching all opportunities through the lenses of the prospect or customer
Strategic: Able to prioritize and manage multiple accounts within a region
Insightful: Pays attention to details and can bring unique value on every customer interaction
Resourceful: Able to overcome obstacles and barriers to find appropriate sales solutions
Work with the Advanced Solutions team to build a pipeline working both on tactical and strategic level on accounts in your sales territory.
Have a good relationship with the Cisco Team, understand the current Cisco programs and the ability to get the best cost to Frontier. 
Key requirements for this role include:
Experience selling Cisco solutions and solid familiarity with the Cisco portfolio of collaboration products including Cisco Unified Communications Manager, Telepresence, Jabber and WebEx conferencing.
A solid foundation with Cisco networking products including switching, routing, wireless and security appliances.
The ability to present technology to key business decision makers in non-technical terms.
A solid relationship with the Cisco Team.
Understanding of Cisco programs and the Cisco process.
Career Path: 
Advancement within Frontier sales organization.
Positions within sales management, product marketing, sales operations and sales enablement.
Why consider this role?
Participate as a member of a world-class sales organization who is a leader in their markets
Be an integral part of a robust pre-Sales support team that includes local Sales Engineers, Field Operations, Product Management, Sales and Service Technicians, and a robust partner network – all motivated to help you win the deal
Work for a successful leader in high performance communication technology industry with a positive track record of providing great solutions for our customers.
Become a key member of your community through not only what you sell, but also your participation in community activities
Experience income and career growth potential within an S&P Fortune 500 company who continues to grow
Receive benefit of a centralized marketing organization providing highly qualified leads
Benefit from a customized B2B selling process that includes Sales Aids, guidance, a Playbook, and a tightly linked CRM.
Responsibilities:
Collaborate with peers and management around ways to continually improve the sales organization
Identify customer needs and effectively understand and respond to customer objections
Connect client's business objectives with Cisco offerings and solutions
Provide guidance on customer and prospect strategic initiatives
Provide expertise around areas of interest to discuss industry best practices and development of high-level strategies
Work with the Cisco Team assigned to individual accounts
Secure Cisco deal registrations and maximize our discount level
Be proactive in all aspects of opportunity development
Build and expand relationships with the Cisco and Advanced Solutions Team
Establish yourself as a 'Trusted Advisor' to the prospect or customer
Bring net new and innovative ideas to the both internal team and the customer
Assist in creating an environment of teamwork and continuous improvement
Demonstrate a commitment to excellence (i.e. strong business acumen)
Partner with sales and additional pre-sales engagement members to align goals and ensure ongoing refinement
Requirements:
Proactive in adopting sales best practices and a leader in process adherence
Win sales campaigns after they have progressed past needs development by developing reasons for prospects to act
Ability to gain customer loyalty by serving as a trusted advisor
Can demonstrate market and industry knowledge and recognizes changing market trends
Driven to understand new products and solutions and integrate new product solutions into existing campaigns
Can identify and articulate customer value proposition and links solutions to the customer strategy
Strives to lead peers in knowledge acquisition, adopting new sales strategies and tactics produced by corporate and integrating new ideas from sales force effectiveness industry into cadence
Excellent written and verbal communication skills
Ability to effectively communicate with internal stakeholders
Highly persuasive
Highly resourceful when need to overcome barriers and objections
Ability to communicate with all levels within customer/prospect's organization
The ideal candidate will:
Have successfully completed Cisco's "Selling Business Outcomes" course and passed the required exam.
Have 5+ years selling or designing Cisco solutions.
Have a Cisco CCENT or CCNA certification or comparable experience.
Candidate must have a valid State driver's license and clean driving record.
5+ years previous business-to-business experience in one or more of the following areas with a documented track record of success:

Complex and Consultative Sales Environment
Selling individual products and integrated complex communication solutions throughout an organization
Communications industry experience(s) a plus
High School Diploma or equivalent required bachelor's preferred.