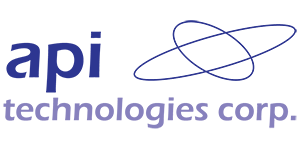 Product Specialist at API Technologies Corp
Philadelphia, PA 19019
Establishes product cost for customers for current designs, performs cost analysis on derivative products, and recommends customer pricing. This position also works closely with engineering on new programs to provide a conduit of information to the customers for on-going progress and works as part of a team to prepare special projects for data analysis, marketing recommendations, and corporate reporting.
 
ESSENTIAL FUNCTIONS: Reasonable accommodations may be made to enable individuals with disabilities to perform the essential duties. 
Interfaces directly with customers, Product Line Managers, Sales Representatives, Distributors, Business Development Managers, Regional Sales Managers, General Managers, and Engineering teams to provide information pertinent to securing orders or fulfilling customer needs/or requirements.
Conducts cost analysis for quotes in conjunction with the associated departments by researching suppliers for cost of materials, establishing a database on component cost, reviewing customer prints for accuracy and necessary detail, establishing design timelines, and ensuring pricing needs meet the ship profit goal for the product that is in the AOP.
Tracks new business opportunities and provides monthly updates based on input from the business unit and sales teams.
Works with and collaborates with cross functional teams to ensure projects, inquiries, documentation, prototypes, scheduling at the factory, and other project tasks are concluded by the committed due date in order to provide timely product quotation for the customer.
Works as part of a team to prepare and compile data for weekly and monthly corporate reporting, market strategies, and internal processes to streamline customer response time for needed functions.
Supports management team in maintaining competitor files by gathering target market information in order to capitalize on potential competitor weaknesses in the market.
Obtains customer feedback on products and markets and suggest appropriate product or procedural changes to improve API competiveness.
Participates in overall product strategy to identify new and emerging products.
Partners with other product management teams to define a consistent, integrated, streamlined process for API products and services.
Creates Engineering ROI form for projects that require significant engineering content.
Supervisory Responsibilities:
This position has no formal supervisory responsibilities.
OTHER DUTIES & RESPONSIBILITIES: The below statements are intended to describe the general nature and scope of work being performed by this position. This is not a complete listing of all responsibilities and/or duties required; other duties may be assigned.
• Understands and follows the processes outlined in ISO 9001 documentation.
• Works with Customer Service Representatives (CSR) and all relevant personnel in establishing databases and designing programs to best serve the function of Product Line Management for quoting and other tasks dealing with Customer Service.
• Produces analysis reports of budget, forecast, and actual bookings performance; follows up with regional managers as to casuals by region and specific account where applicable.
• Conducts analysis and compiles reports comparing bookings / shipments data for trends and growth of direct business; compares prior year's performance (Company) to current and compares to total growth or trend of total market.
• Periodically assists in other areas at the discretion of the Product Line Manager.
MINIMUM REQUIRED QUALIFICATIONS:
•Associate's Degree or equivalent from two-year College or technical school degree AND
4 years in Customer Service in a manufacturing environment or Sales Engineering or related experience and/or training, OR
Equivalent combination of education and experience
Certificates and Licenses: None required.
OTHER REQUIRED QUALIFICATIONS:
• Microsoft Office (Outlook, Word, Excel, PowerPoint).
• Web proficiency.
DESIRED QUALIFICATIONS:
• Strong communication skills (verbal and written); adapt to different audiences seamlessly.
• Able to work in a fast paced environment with multiple tasks being required at the same time.
• Ability to learn API contact and manufacturing systems (KBM, Pivotal).
WORK ENVIRONMENT: The work environment characteristics described here are representative of those an employee encounters while performing the essential functions of this job. Reasonable accommodations may be made to enable individuals with disabilities to perform the essential functions.
• This is an office-based position.