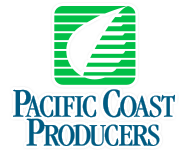 Production Assistant (Seasonal) at Pacific Coast Producers
Lodi, CA 95240
This hidden gem is expiring soon - don't miss this opportunity.

Pacific Coast Producers

Pacific Coast Producers is an Equal Opportunity Employer.

Location: Lodi Distribution Center

Description


Seasonal Production Assistant

Pacific Coast Producers, a leading private-label food processor with several locations in Northern California, has an opening for a Seasonal Production Assistant for its Lodi Distribution Center.

This is a seasonal position with a duration of about six months.

Essential Duties:




Provide training and direction for warehouse personnel.


Oversee daily intra-plant inbound and outbound transfer operations in multi-shift facilities.


Perform accurate and regular daily audits on trucks and employee performance.


Conduct periodic Quality Control Audits


Complete Damage Prevention audits


Provide production analysis with detailed production downtime data


Report directly to department manager at the end of each shift.


Write precise and detailed reports.


Excellent verbal and written communication skills.


Computer literacy.


Responsibility for OSHA compliance and Safety for person and co-workers.


Keep Warehouse in SQF compliance.




Qualified candidates should have the ability to perform basic clerical functions such as alpha/numeric filing, 10-key, and typing. Previous production experience along with supervisory or production lead experience required. Successful candidates will be subject to a drug screen and physical.

Pacific Coast Producers offers equal employment opportunity to all applicants including females, minorities, Individuals with disabilities, and protected veterans.

PI110197826
Apply Here