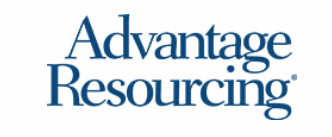 Production Associate – Warehouse at Advantage Resourcing
Hopkinsville, KY 42240
Production Associate – Warehouse
Hopkinsville
Kentucky
About Stanley Black & Decker
Stanley Black & Decker is a leading global diversified industrial known for superior quality, continual innovation and rigorous operational discipline.  We are a global leader in providing tools and storage as well as security services. 
For the builders and protectors, the makers and explores and those shaping and reshaping our world through hard work and inspiration, we provide the tools and innovative solutions you can trust to get the job done since 1843.
You repair your home and car with the tools we provide. Your car and your phone are secured with our fasteners. The things you value most can be protected by our security systems. And the roads you drive on, the bridges you cross, the energy you consume, all of these most likely came to you via one of our infrastructure systems.
Job Description

Perform a wide range of functions in support of single purpose machine operation, basic facility / machine maintenance and entry level shipping / receiving duties.  May perform one function on a regular basis.  Operates a forklift (if trained and certified) or hand truck.  Performs duties in a safe and responsible manner. Responsible for quality of own work.  Keeps work area clean and orderly.  Must be able to work overtime if needed.
Shift - 2nd Monday- Friday  (3pm-11pm)
 
Leadership Qualities:
Courage & Innovation – Bravely innovate without boundaries. Generate and embrace new ideas. Drive cutting-edge digital solutions. Foster creativity for exponential growth

Agility & Performance – Simplify to accelerate business results. Anticipate, adapt to and lead changes. Focus on the right things and act. Perform in ways that exceed expectations.

Inclusivity & Collaboration – Respect and leverage all aspects of diversity. Make decisions with an inclusive, global view. Collaborate to amplify customer value. Communicate to drive meaningful outcomes.

Integrity & Accountability – Operate with highest ethical standards. Be who you are, build trusted relationships. Act with transparency and positive intent. Live up to commitments and own the results.
Stanley Engineered Fastening, a Stanley Black & Decker company is an Equal Opportunity Employer.  All qualified applicants that apply for Stanley Black & Decker will receive consideration for employment without regard to race, color, religion, sex, sexual orientation, national origin, disability or protected veteran status.