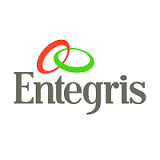 Production Manager at Entegris
San Luis Obispo, CA
Company Overview and Values
Why work at Entegris?Lead. Inspire. Innovate. Define Your Future.Not everyone who works for a global company shares the same background, experiences and perspectives. We leverage the differences of our employees to bring new ideas to the table. Every employee throughout the company is encouraged to share input on projects and initiatives. Our decision making process is truly a collaborative effort as we realize there are leaders at every level of the organization. We put our values at the core of how we operate as an organization — not just when it's convenient, but in a lasting and meaningful way. We want the time and energy you spend here to have a positive impact on your life inside and outside of the office.
Entegris is a values-driven culture and our employees rally around our core PACE values: People Accountability
Creativity Excellence
The Role
The Production Manager is responsible for achieving production requirements focusing on safety, predictability, and quality through the supervision of a staff of up to 100 employees.  This position supervises and coordinates activities of workers engaged in performing a variety of product assembly operations on products, components, and subassemblies.  The objectives will be accomplished through effective supervision of his/her team, utilizing proven techniques in planning, organizing, motivating, and empowerment. This position is measured by output of quality product, on time delivery, labor absorption, employee morale, as well as employee development. 
In this role you will
Provide manufacturing leadership to the production team 
Hold production leads accountable to goals and improvement plans while developing their leadership and coaching skills  
Organize staff to maximize efficiency (ie. Safety, Quality, On Time Shipping, Cycle-time and Gross Margin) meeting or exceeding department goal 
Responsible for production schedule, along with providing daily production status updates and recovery dates when needed 
Champions safety processes and sees that improvements for a safer workplace are properly prioritized and executed  
Establishes or adjusts work schedules to meet production expectations
Develops, recommends, and implements measures to improve production methods, equipment performance, and quality of product  
Analyzes and resolves work problems, or assists/coaches' employees in solving work problems and proactively addresses issues with employee with supportive documentation 
Maintains time and production records
Assists in developing capital equipment justifications for machine tools and process technology to improve quality, cost, and cycle times
Ensures employees are trained on procedures relating to safety, product, and quality  
Partner with Quality, Engineering, Planning and Maintenance to ensure goals and objectives are being met 
Partners with Planning to ensure balance of factory demand with headcount  
Adheres to Company policies, procedures, and applicable budget requirements
Ensures production schedules are being met or exceeded without jeopardizing the health and safety of staff and quality of our products.
Follows and establishes works standards and ensures that we are meeting ISO requirements
Participates in lean sigma and other Kaizen events to improve the methods of manufacturing, workflow and quality of production
Traits we believe make a strong candidate
5+ years' experience in a management role.
Bachelor's degree in Industrial Engineering, Business Management, Operations, or related field
Demonstrated leadership skills in a manufacturing environment.
Computer proficiency, including Microsoft Office Suite.
Excellent verbal and written communication skills.
Excellent strategic planning, problem solving and organizational skills
Able to identify, influence and drive process improvement through collaboration
Demonstrate ability to build trust and credibility, lead by example, and strive for continuous improvement
Comfortable working in a fast paced, ever changing environment.
Strong drive for results is essential, with self-directed leadership, requiring minimal supervision & being proactive
Lean and/or 6-Sigma certification preferred.
Strong SAP or other equivalent ERP (Oracle, PeopleSoft) system experience
SAP Project Systems Preferred
Your success will be measured by
Ability to lead the Manufacturing team to deliver on customer orders and meet safety, quality, delivery and cost metrics
Ability to provide leadership and drive a continuous improvement culture through open communication
High degree of accountability and integrity while achieving the best results possible
Ability to seek guidance on issues beyond general duties
Focus on team success and assuming accountability for team results
Expressing ideas and viewpoints; recommending improvements proactively
Ability to work well with different departments
Ability to consistently keep the end-user/customer in mind.
Entegris is a values-driven culture and our employees rally around our core PACE values (People, Accountability, Creativity and Excellence). We expect our employees to collaborate with People, maintain Accountability of their actions and tasks while using their Creativity and being dedicated to achieving Excellence
What we offer:
Our total rewards package goes above and beyond just a paycheck. Whether you're looking to build your career, improve your health, or protect your wealth, we offer generous benefits to help you achieve your goals.
Very Competitive total compensation plans.
A 401(K) plan to help you plan for your future with an impressive employer match that's all yours- no vesting!
Great health, dental and vision insurance packages to fit your needs to ensure you're happy and healthy.
A progressive PTO policy that empowers our employees to take the time they need to recharge!
At Entegris we are committed to providing equal opportunity to all employees and applicants. Our policy is to recruit, hire, train, and reward employees for their individual abilities, achievements and experience without regard to race, color, religion, sexual orientation, age, national origin, disability, marital or military status.