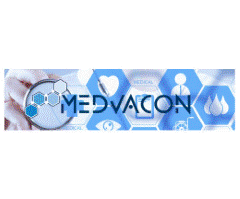 Production Mngr PERM role, Biotech leader at Medvacon
San Diego, CA 92121
MEDVACON is working with our Biotech client located in San Diego on several key positions for a Manufacturing/Production Manager with a solid biotechnology background.

Our client is looking for a true blend of technical ability coupled with leadership and team building skills…someone ready for the next step in their career.

Be part of covid-19 solutions ... This is an un-matched, positive culture that encourages leadership and innovation. The company offers excellent benefits that are a minimal charge to the employee and countless employee incentive programs.

You will lead and develop a growing functional area in manufacturing, specifically involving small bulk molecule and oligonucleotide production.
Responsibilities
Effectively lead, train and advance team members to align with company goals and growth targets
A comprehensive review of process workflows to identify and implement continuous improvement opportunities
Analyze and manage work order releases with respect to capacity planning and material requirements
Lead development of a high performing manufacturing culture focused on critical KPI's such as On-Time Delivery (OTD), Schedule Adherence, and Quality/First Time and Safe Lab Practices
Manages daily schedule with a focus on efficiency, meeting timelines, and maintaining a high quality of work
Manages maintenance, turnover, and availability of inventory to meet production demands
Ensures that manufacturing equipment is calibrated and maintained per SOP
Qualifications
Bachelor's degree in life sciences, or a related field
2+ years of supervisory or management experience
3+ years of experience with biotech and synthesis, small molecule synthesis, nucleic acid purification processes
The company has been operating for more than 20 years and still seeing tremendous growth.

Base, annual bonus & full benefit package including medical, dental, vision, LTD and a retirement plan.
Countless employee recognition and incentive programs and events.
Truly a great place to work...
up to 100,000.00 /year
annual bonus, full benefits, employee recognition programs