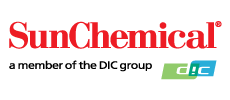 Production Operator I USGC at Sun Chemical
Goose Creek, SC
Under the general direction of a Manager and/or Team Coach, the Production Operator I will perform a variety of processing tasks in the production of high performance organic pigment used in coatings for automotive, industrial and architectural applications and for coloring plastics, cosmetics and fibers. Production Operator I will follow all work instructions, equipment operating procedures, quality standards, and safety rules/guidelines while participating in a collaborative, team environment to achieve company goals.
The Production Operator I will safely produce high performance pigments to satisfy customer requirements.
ESSENTIAL JOB FUNCTIONS:
Prepare material to be processed by transporting, verifying, staging, filtering, autoclaving, and/or drying pigment using available tools, machinery, hoists and mobile equipment.

Reduce pigment particle size per specification by delumping, charging, blending, grinding and milling material utilizing a variety of machinery and equipment.

Prepare finished material for shipment or transport to next operation by packing into containers and verifying material.

Collect samples of raw materials, chemicals, pigments and products and submit to laboratory for analysis

Thoroughly clean building, equipment, machinery, tools and any other required item to create and maintain an acceptable work environment.

Actively participate in company programs designed to improve general working conditions such as 5S, Lean Manufacturing, Safety Programs, SunCare, etc.

Other duties as assigned.