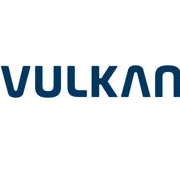 Production Planner at American VULKAN Corp.
Winter Haven, FL 33884
American Vulkan Corporation, www.vulkan.com, is a dynamic and diverse manufacturing company in Central Florida, exporting and importing precision manufactured products worldwide. With a military and non-military customer base, our inventory spans from HVAC tube connectors weighing less than one ounce to mega-ship couplings weighing 30,000 pounds. American Vulkan is a leader in its field with state-of-the-art manufacturing equipment in a climate-controlled shop and warehouse. In addition to a competitive salary, we offer an exceptional comprehensive benefits package. EEO.
If you are the right person for this opportunity, you will possess the following knowledge, experience, and skills:
Interpret engineering drawings, sketches, or diagrams.
Plan the flow of work or materials to maximize efficiency.
Develop or implement programs to address problems related to production, materials, safety, or quality.
Recommend modifications to equipment or processes to improve resource or cost efficiency.
Oversee or inspect production processes.
Analyze, estimate, or report production costs.
Compile operational data to develop cost or time estimates, schedules, or specifications.
Monitor and control inventory.
Compile and report upon the booked hours of production assets.
Develop and maintain new routing entries for new parts through Enterprise Resource Planning (ERP) software.
Analyze operational, production, economic, or other data, using statistical procedures.
Prepare schedules for equipment use.
Prepare reports regarding inventories of raw materials or finished products.
Analyze material flows or supply chains to identify opportunities to improve efficiency and conserve energy.
Analyze and act upon shop monitoring software.
Computer/Tablet
Microsoft Office 365 software – Word, Excel, Outlook (PowerPoint if applicable)
Personal Protective Equipment (PPE): Employees must use safety shoes, safety glasses and hearing protection while on American Vulkan Corporation's (AVC) property where applicable. Traveling employees must also comply with customers' safety policies.
Confidentiality – The ability to limit access and use of information and documents to authorized persons.
Work under time pressure.
Observe and comply with AVC rules and regulations.
Must agree to (and pass) a background check, physical (if applicable), and drug screening testing.
Associate Degree preferred, or equivalent experience considered.
The Task/Activities listed below are not required but noted as a plus:
Plan and establish sequence of operations to fabricate and assemble parts or products and to promote efficient utilization.
Estimate production costs, cost saving methods, and the effects of product design changes on expenditures for management review, action, and control.
Recommend methods for improving utilization of personnel, material, and utilities.
Apply statistical methods and perform mathematical calculations to determine manufacturing processes, staff requirements, and production standards.
Record or oversee the recording of information to ensure currency of engineering drawings and documentation of production problems.
Bi-lingual(Spanish)

Competitive Salary and Exceptional Benefits Package