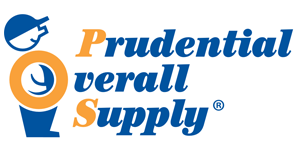 Production Manager - 2nd Shift at Prudential Overall Supply
Sandston, VA 23150
JOB DUTIES: As a Production Manager, this employee works Monday through Friday and on occasion Saturday, during the second shift. This employee is responsible for supporting overall production of the plant, employees problem solving, delegation of responsibilities and duties in all Cleanroom areas. This employee works closely with the Plant Manager.

RESPONSIBILITIES:

The Production Manager is responsible for supervising all plant production employees, supervises stages of work within the different departments, and will schedule in the different departments to create desired work flow to meet the production demands.
The Production Manager is responsible for establishing strong communication within departments so that daily goals get accomplished.
The Product Manager assists the Plant Manager in hiring, completing performance evaluations of employees, attendance, and track performance on a continuous basis for smooth running of plant operation.

QUALIFICATION :

Excellent communication and listening skills.
Excellent computer knowledge (Word, Excel)
Supervisory experience in a manufacturing setting.
BENEFITS
We offer generous benefit package that includes medical, dental, vision, 401-K, and profit sharing.

Quality Service Since 1932