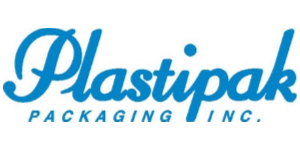 Production Supervisor-Plastipak - Havre de Grace, MD at Plastipak
Havre de Grace, MD
Plastipak Packaging is a global industry leader in the design, manufacturing, and recycling of plastic rigid containers. Our list of customers include some of the worlds most recognized and respected brands such as Procter & Gamble, Kraft Foods and Pepsi, just to name a few. Our commitment to our employees is demonstrated in numerous awards for innovation, environmental sustainability, and corporate citizenship.
Plastipak follows industry leading protocols to address COVID-19, including regular disinfection, electrostatic cleaning and temperature sensing kiosks at most locations.  We strictly adhere to all CDC guidelines to provide a safe working environment for our associates and visitors; including face coverings, social distancing, and hand sanitizer stations.
Named one of America's Best Employers in Michigan by Forbes in 2020, ​ Plastipak offers many great benefits, including:
MEDICAL, DENTAL AND VISION INSURANCE
PAID TIME OFF (PTO) AND COMPANY HOLIDAYS
PART TIME AND FULL TIME OPPORTUNITIES
401(K) AND PROFIT SHARING PLAN WITH COMPANY MATCH
TUITION ASSISTANCE
COMPANY PAID LIFE INSURANCE AND DISABILITY
DEPENDENT CARE FLEXIBLE SPENDING ACCOUNT
TELEMEDICINE
PET INSURANCE
TECHNICAL SKILLS TRAINING
LEADERSHIP TRAINING OPPORTUNITIES
REFERRAL BONUS PROGRAM
In order to process your job application, Plastipak collects and stores the personal information that you submit via this website. Please refer to Plastipak's Privacy Policy to understand how Plastipak uses and protects the information that you provide. 
Plastipak is an equal opportunity employer.
Position Description
The Production Supervisor has overall responsibility for the safety, quality and production performance of their shift. They are a member of the Leadership Team. They will train to and enforce company policies and procedures, Complete performance appraisals, coach associate and administer disciplinary actions if warranted. Must possess a willingness to assist with technical troubleshooting as well as operating production equipment through relief periods if necessary.

Responsibilities:
Hires and staffs lines with Plastipak utility workers.
Shifts could change routinely.
Keep every line fully staffed without missing any production due to short staffing.
Studies production schedules and estimates worker hour requirements for completion of job assignment.
Trains Plastipak utilities on appropriate skill blocks.
Assists the training department with selected technical training.
Helps reduce utility workers' accidents (carpel tunnel) in cooperation with the safety department.
Continually reviews temporary agency's service, quality of people, and invoices.
Track and help control overtime of utility workers, technicians and warehouse employees.
Coordinate schedules of all assistant production supervisors.
Monitor and manage uniform policy.
Enforce GMP's.
Evaluate Plastipak utility workers during and after probation period; continuous evaluations.
Evaluate line staffing and recommend changes to reduce the same.
Report to the Human Resources office. Report any irregularities or defects in the production process to the most appropriate Technician, Team Leader, or Dept. Manager with a duplicate r
In a timely fashion, review all utility applications and discuss their strengths, weaknesses, recommendations, etc. with the appropriate T,TL,DM.
Follow through the hiring process with the HR office to assure appropriate and timely hiring date.
Train, direct, and coach all assistant production supervisors in the effective means of production supervision and communication.
Coordinate production scheduling with customer services representatives.
Maintain an up-to-date list of all utility employees and their assigned positions.
Review initial requests for intra-plant transfers received by the HR office with respective line techs and team leaders.
Interprets company policies to workers and enforces safety regulations.
Establishes or adjusts work procedures to meet production schedules.
Recommends measures to improve production methods, equipment performance, and quality of product.
Suggests changes in working conditions and use of equipment to increase efficiency of shop, department, or work crew.
Analyzes and resolves work problems, or assists workers in solving work problems by listening and being attentive to their needs.
Initiates or suggests plans to motivate workers to achieve work goals.
Maintains time and production records.
Confers with other supervisors to coordinate activities of individual departments.
Performs activities of workers supervised.
Manages subordinate supervisors who supervise shift employees in the PRODUCTION UTILITY.
Responsible for the overall direction, coordination, and evaluation of this unit. Also directly supervises non-supervisory employees.
Carries out supervisory responsibilities in accordance with the organization's policies and applicable laws.
Initiates action for food safety issues.
All other duties as assigned.

Qualifications:
Associate's degree (A. A.) or equivalent from two-year college or technical school
Ability to read, analyze, and interpret general business periodicals, professional journals, technical procedures, or governmental regulations. Ability to write reports, business correspondence, and procedure manuals. Ability to effectively present information and respond to questions from groups of managers, clients, customers, and the general public
Ability to calculate figures and amounts such as discounts, interest, commissions, proportions, percentages, area, circumference, and volume.
Ability to apply concepts of basic algebra and geometry
Ability to solve practical problems and deal with a variety of concrete variables in situations where only limited standardization exists
Ability to interpret a variety of instructions furnished in written, oral, diagram, or schedule form
Good computer skills (excel, word, etc.)
Good Communication skills
Has working knowledge of various product orders by following all material requirements and customer requests
Standing/walking continuously during entire shift. Frequently walking is performed at a moderate pace in order to respond to machine and equipment breakdown
Able to lift 40 lbs. continuously; and able to lift 70 lbs. occasionally with assistance
Postural activities include climbing, maneuvering, bending, stooping, kneeling. Crouching, crawling above, under and around machinery, equipment and conveyors continuously throughout entire shift
Reaching, handling, touching grasping machine parts, controls, control panels, levers, switches continuously while repairing machines
Continuously use the bilateral upper extremities to reach, handle, grip and grasp, push and pull, finger and feel, turn, wrench, etc. Forceful grasping, pinching, pushing, and pulling with hand tools to diagnose and repair machinery and equipment
Ability to climb ladders, stairs, platforms and scaffolding to repair machine and equipment frequently throughout entire shift
Ability to work in non-permit required confined spaces and at heights of 15' to 20'
Why should you apply?
You may be eligible for:
         MEDICAL, DENTAL AND VISION INSURANCE
         PAID TIME OFF (PTO) AND COMPANY HOLIDAYS
         PART TIME AND FULL TIME OPPORTUNITIES
         401(K) AND PROFIT SHARING PLAN WITH COMPANY MATCH
         TUITION ASSISTANCE
         COMPANY PAID LIFE INSURANCE AND DISABILITY
         DEPENDENT CARE FLEXIBLE SPENDING ACCOUNT
         TELEMEDICINE
         PET INSURANCE
         TECHNICAL SKILLS TRAINING
         LEADERSHIP TRAINING OPPORTUNITIES
         REFERRAL BONUS PROGRAM