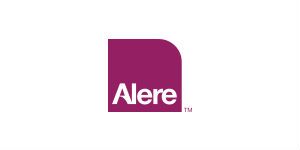 Production Team Leader - Nights at Alere, Inc
Scarborough, ME
Description
REQ20060361
Qualifications
NA-USA-Maine-Scarborough
DO WORK THAT MATTERS!!
Abbott RapidDiagnostics is part of Abbott's Diagnostics family of businesses, bringingtogether exceptional teams of experts and industry leading technologies tosupport diagnostic testing which provides important information for treatmentand management of diseases and other conditions.
The position of Production Team Leader I is within our Infectious Disease DevelopedMarkets business unit located at Scarborough, Maine.In this role you will provide guidance to theteam in order to produce quality products, seek continuous improvement, andachieve established goals and targets for safety, quality, and productivity.
This job descriptionwill be reviewed periodically and is subject to change by management.
RESPONSIBILITIES:
·Overseesand coordinates the work of employees in a specific production area
·Promotesa positive team environment focused on success of the production team goals.
·Trainsnew employees and current employees being cross trained within a specificproduction area.
·Enhancesproductivity by finding inefficiency and recommending solutions
·Worksas a team player seeking the advice of and lending advice to other team players
·Worksclosely with the Production manager and Supervisor to ensure all productionobjectives are met or exceeded
·Improvesproduction process as part of a team (safety, scrap, productivity anddowntime).
·Providesobjective input for performance evaluations of the team members in a specificarea
Supervisory Responsibilities
·Maydirectly supervises employees in the Production Department (work cells/teams).Carry out supervisory responsibilities in accordance with the organization'spolicies and applicable laws. Responsibilities could include interviewing andtraining employees; planning, assigning, and directing work; providing input onappraising performance; addressing complaints and resolving problems.
BASIC QUALIFICATIONS | EDUCATION:
·High school diplomaor general education degree (GED) or equivalent combination of education andexperience.
·2+ years' experiencein a manufacturing environment.
·Prior experienceutilizing GMP practices/techniques.
PREFERRED QUALIFICATIONS:
·Post High Schoolcertificate from a college or technical school in manufacturing or relatedfield.
·Comprehensiveunderstanding of operational excellence/lean principles and applications.
·Comprehensiveunderstanding of medical device manufacturing.
COMPETENCIES:
·Ability to worksuccessfully as a member of a team and independently with moderate supervision.
·Skill in usingcomputer applications including spreadsheet, database, and word processingsoftware.
·Ability to workcollaboratively and building strategic relationships with coworkers.
An equal opportunityemployer, Abbott welcomes and encourages diversity in our workforce.
We provide reasonable accommodation toqualified individuals with disabilities.
Operations/COSfalse217638