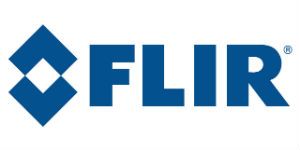 Production Technician at FLIR Systems, Inc.
Nashua, NH 03060
Be visionary
At FLIR, we have a simple but ambitious mission: to develop market-leading thermal and sensing technologies which enhance everyday life. From saving energy, to saving lives FLIR is making a real difference in our world.
Our products are used in a wide array of situations to rescue people in danger, detect criminals, conserve energy, navigate safely, provide security around the globe, and protect our environment.
We are looking for individuals who thrive on making an impact and want the excitement of being on a team that wins.
Job Description
Job Summary:
The production technician will support the operation of our Nashua NH facility to ensure it is maintained in a safe, reliable and environmentally friendly manner. The job will require some overtime either during the holiday or afterhours work depending on the business need. The production technician may need to determine and assist in developing methods and procedures to control or modify the manufacturing process. He/ She must be able to access elevated electrical and mechanical equipment via ladders, scaffolding and man-lifts. Excellent communication and interpersonal skills are needed to develop working relationships with others in a team environment.
Responsibilities

Set up and validate production machinery for proper operation.
Accurately collects, records and communicates measurement or quality data for review and retention.
Assist with machine operation to ensure smooth and efficient running and production of quality products.
Utilize a variety of hand tools to accomplish primary job functions.
Obtain materials required for production run.
Assist in the inspection of products during production runs.
Perform job tasks according to schedules using established safe methods and processes.
 Work with others to achieve an atmosphere of teamwork and continuous improvement.
Clean machine to ensure proper running and operation.
Create and/or complete necessary production related paperwork.
General shop assistance.
 Requirements:
High School Diploma or equivalent is required
Associates in Engineering Degree or equivalent apprenticeship preferred
Strong interest in and experience with electrical and mechanical systems
3 or more years production operations experience is required
Working knowledge of computers and typical computer programs (i.e. Excel, Word and PowerPoint)
Must be able to manage confined space entry, climb ladders and steps, lift up to 50lbs, and work at heights
FLIR and all of our employees are committed to conducting business with the highest ethical standards. We require all employees to comply with all applicable laws, regulations, rules and regulatory orders. Our reputation for honesty, integrity and high ethics is as important to us as our reputation for making innovative sensing solutions.