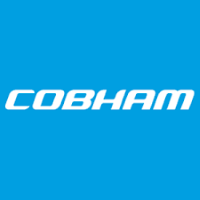 Production Test Technician I at Cobham (CAES)
San Jose, CA 95138
We are Cobham Advanced Electronic Solutions (CAES), a technologically advanced electronics company employing more than 3,600 talented makers, thinkers, innovators, and doers nationwide. We build things that solve challenging problems from deep space to the depths of the ocean. We serve customers in defense, aerospace, security, medical, and industrial markets.
Are you searching for a career with a company that offers challenging, diverse projects and opportunities? Are you looking for a position with a company that is growing and able to offer long-term professional advancement? Searching for a company that values a friendly work environment and that values YOU? Consider CAES. #peoplefocusedmissiondriven #everymissionmatters
A career with CAES is more than just a job, it is the pathway to a bright future.
SUMMARY:
Cobham is seeking a RF Technician to work at our San Jose, CA facility. The RF Technician's responsibilities are focused in the area of microwave circuit alignment and test and subsystems test to meet shipping schedules. The RF Technician will support production activities within a group concentrating on advanced microwave subsystems for applications including missile front ends, radar receivers, wideband tuners and synthesized sources. Duties include RF circuit alignment, circuit card testing and troubleshooting, subsystem product alignment and testing, collecting and documenting test data and providing feedback to manufacturing engineers on production products. 10% differential for 2nd shift.
Responsibilities
Work in a production environment to perform testing and troubleshooting of microwave subsystems and circuit card assemblies and carefully review data for compliance.
Work in a production environment to perform RF tuning, troubleshooting and testing on multi-function thin film microwave integrated circuits (MICs) and carefully review data for compliance.
Carefully follow production documentation and processes, including keeping detailed records of testing and rework performed.
Qualifications
High School Diploma and 2+ years experience in basic electronics testing, tuning and trouble-shooting.
Familiarity with microwave test equipment including: network/spectrum analyzers, signal generators, power supplies, power meters and DVMs
Good manual dexterity and experience/willingness to work using a microscope and small hand-tools.  Good written and verbal skills and ability to carefully follow written instructions.
Computer skills are required for this position including: file manipulation, file organization, accessing and launching various programs, and basic Microsoft Excel.
US Citizenship required along with the ability to obtain and maintain Secret Clearance.

Full-Time direct hire hourly role with benefits