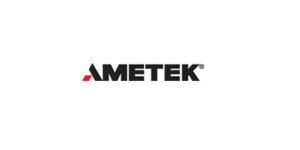 Production Welder at Ametek, Inc.
Peabody, MA 01960

Job ID: 16114


Position Description:
TMC is the leader in precision floor vibration isolation technology serving major research centers, OEM and end-user semiconductor manufacturers, university research laboratories, drug discovery companies, and nanotechnology labs.
We are a unit of AMETEK, Inc., a leading global manufacturer of electronic instruments and electro-mechanical devices with annualized sales of $4 billion.

We are actively seeking qualified candidates in the following area: Production Welder

We are looking for a production welder to weld a variety of metal components and finished parts to print. The work is 70% MIG and 30% TIG. The welder will work with a variety of materials to include: light gauge steel, stainless steel, or aluminum. Work will also include some mechanical assembly work and other duties that may be assigned.


Position Requirements:
Successful candidate should be familiar with the safe use of basic hand and power tools such as grinders and deburring equipment along with the safe use of hoists and pallet jacks. Must be able to understand and follow welding and assembly prints. The candidate must be able to work with minimal supervision around other welders in a production ISO environment.

The work can be physical, dirty and require the movement of metal of up to 50 pounds. The person will also work as a helper in other departments and prep parts for paint as required. One to three years of experience preferred. This job description is subject to change.


We are an Equal Opportunity Employer and do not discriminate against
any employee or applicant for employment because of race, color, sex,
age, national origin, religion, sexual orientation, gender identity,
status as a veteran, and basis of disability or any other federal,
state or local protected class.



.


$19.04 - $28.53 /hour
Welder / Solderer
What is this?