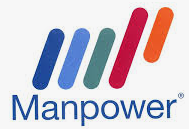 Production Worker, Forklift Operator, Machine Operator, Call Center Representative at Manpower
Albany, NY
Production Workers @ Multiple Clients
Full-time hours. Temporary to permanent opportunity
All shifts available
Pay: $13.00 - $16.00 per hour or more depending on experience
Located on the bus line
Job Duties:
As a Production Worker, your responsibilities will include the hand assembly of mechanical and electrical components used in the manufacturing process of the final product.
Requirements:
You must be able to read, interpret and adhere to SOP's and assembly instructions, operate manual hand tools, operate manual and electric power jacks, and have the ability to troubleshoot basic problems throughout the manufacturing process. To be successful in this role, you will need to have basic familiarity with Microsoft Office software, have the ability to lift 50 lbs and be quality focused and detail oriented.
Call Center Representatives
Full-time hours. Temporary to permanent opportunity
Multiple day and evening shifts available
Located on the bus line
Job Duties:
Your responsibilities will include responding to customer service inquiries including, but not limited to benefit information, and timely fulfillment of requests for company memberships, providers and client representatives. You will also be acting as a liaison with internal and external business partners to provide an exceptional customer service experience.
Forklift Operators the Capital Region area!
Have experience with driving forklifts in a warehouse or manufacturing environment? Have the flexibility to work a variety of schedules? If so we are looking for you! Most openings don't require years of experience or even current certifications! You will be tested on site.
Job Types: Full-time, Part-time
Pay: $13.00 - $16.00 per hour
Machine Operators throughout Capital Region
Full-time hours. Temporary to permanent opportunity
Day/Evening/Overnight shift
Pay: $13.00 - 15.00 plus per hour
Job Duties:
• Operation of production machinery including extrusion, slicing, and assembly and inspection stations
• Produce quality products within specifications and according to customer requirements
• Manual lifting up to 40 pounds may be required, mechanical lifters used for anything over 40lbs
• Pack and/or prepare finished goods for final packaging/shipping process in accordance with standard procedures
• Accurately completes all necessary quality, inventory and manufacturing documentation every shift
Apply to
34,480.00 - 42,367.00 /year
Production Machine Operator
What is this?