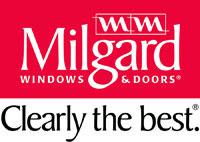 Production Worker I - Insulated Glass Department - Day Shift - at Milgard Manufacturing, Inc.
Simi Valley, CA
Job Description
Production workers must be able to understand instructions whether they are written or verbal, and follow said instructions. They are to complete their work with accuracy and efficiency. They must be able to construct windows in all different phases, including glass department, or aluminum department. The nature of all production positions is repetitive motions for extended periods of time.
KEY DUTIES & RESPONSIBILITIES:
Ensure that the following commitments are met and improved upon as outlines in the MPS Plan Document: On-Time Delivery, Quality, Units per Man Hour, Safety, Housekeeping, and Waste.
Creates and executes MPS plans, meets MPS commitments and works within the guidelines of MPS; reflects Milgard's business values and the Milgard philosophy in all business interactions.
Incorporates Milgard's vision and values into day-to-day activities and behaviors; guides and motivates others to remain committed to the Milgard philosophy.
Adheres to all facets of safety policies and procedures.
The above statements are intended to describe the general nature and level of the work being performed by employees in this position. This not intended to be an exhaustive list of all responsibilities.
EXPERIENCE REQUIRED:
One year of production experience or similar
Two to three years of work experience
Knowledge or safe work practices
EDUCATION/LICENSES/CERTIFICATION/FORMAL TRAINING:
High School diploma or GED
ESSENTIAL ABILITIES:
Read a tape measure
Math skills
Read/Write English
Keep MPS commitments
Operate various tools
Ability to work in a team environment.
Physical Requirements
Prolonged standing and repetitive motions, bending, stooping, pushing and pulling

May be required to frequently lift up to 75 lbs

Hand dexterity and strength

Overtime may be required, including weekends
WORK ENVIRONMENT:
Work performed in a warehouse type facility with temperatures subject to normal environmental conditions.
.
Shift
Full or Part Time
Full time
Milgard (the "Company") is an equal opportunity employer and we want to have the best available persons in every job. The Company makes employment decisions only based on merit. It is the Company's policy to prohibit discrimination in any employment opportunity (including but not limited to recruitment, employment, promotion, salary increases, benefits, termination and all other terms and conditions of employment) based on race, color, sex, sexual orientation, gender, gender identity, gender expression, genetic information, pregnancy, religious creed, national origin, ancestry, age, physical/mental disability, medical condition, marital/domestic partner status, military and veteran status, height, weight or any other such characteristic protected by federal, state or local law. The Company is committed to complying with all applicable laws providing equal employment opportunities. This commitment applies to all persons involved in the operations of the Company regardless of where the employee is located and prohibits unlawful discrimination by any employee of the Company.
Milgard is an E-Verify employer. E-Verify is an Internet based system operated by the Department of Homeland Security (DHS) in partnership with the Social Security Administration (SSA) that allows participating employers to electronically verify the employment eligibility of their newly hired employees in the United States. Please click on the following links for more information.
E-Verify Participation Poster: English & Spanish
E-verify Right to Work Poster: English, Spanish
No visa sponsorship is available for this position, unless specified within the job description.
#CB, #MONS-MILGD