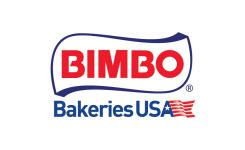 Production Worker at Bimbo Bakeries USA
Kent, WA
Job Description
Have you ever enjoyed Arnold®, Brownberry® or Oroweat® bread? A Thomas'® English muffin or bagel? Or perhaps snacked on a Sara Lee®, Entenmann's® or Marinela® cake or donut? If the answer is yes, then you know Bimbo Bakeries USA!
Bimbo Bakeries USA is part of Grupo Bimbo, the world's largest baking company with operations in 33 countries. Bimbo Bakeries USA (BBU) employs 20,000 associates across the U.S. in bakeries, sales centers, corporate offices and on sales routes to ensure our consumers have the freshest products to feed their families at every meal. But our associates come to work for much more – the chance to feed their own lives through exciting work that offers the opportunity to make a real difference in their professional and personal lives every day.
Top Reasons to Work at Bimbo Bakeries USA as a Production Worker:
Competitive starting pay of $15.50 per hour
Wages increase at 90 days to $16.00 per hour
Excellent benefits with low premiums - medical, dental & vision
401K with 5% company match for retirement
PTO according to company policy
Company sponsored wellness and discount program available
Production Worker Position Summary:
The Production Worker will learn to operate a variety of mechanized bakery production equipment including but not limited to the Oven, Divider, Proofer, Slicer, Bagger and Wrapper.  Check and ensure product specification standards are being met as required by company authorized standards while performing the tasks in a safe and efficient manner.
Production Worker Key Position Responsibilities:  
Loading and unloading pans from production line
Loading and unloading oven and/or proof box
Monitor and adjust the temperature controls of the Oven and Proof Room
Operate and control packaging equipment
Ensure proper bags and sealing if necessary for each variety
Ensure proper slicing if applicable
Verify weights and order completions
Record information such as down time, waste, order completions, package verification, metal detector checks, finish product scoring etc.
Monitor for foreign material all the time especially at change over and ensure metal detection checks
Ensure proper placement of product in trays and pallets
Remove finished packaged items from the machine and separate rejected items
Taking appropriate action to ensure the integrity and sustained certification of the food safety and food quality system
Responsible for reporting and taking necessary action to prevent food safety and food quality problems from occurring
Responsible for following and enforcing procedures outlined in the Food Safety Plan, the Food Quality Plan, and any other programs that support the SQF system and other 3rd party audits
Additional responsibilities and duties as assigned by supervisor
Schedule Hiring For:
Days: Sunday - Saturday; days off are typically Monday and Friday
Shift Start Times: Varies (depends on shift assigned)
Overtime as needed