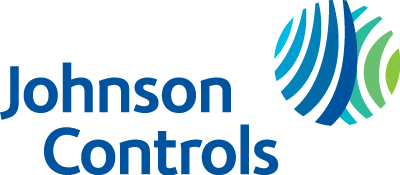 Productivity Dispatch Coordinator at Johnson Controls
Kansas City, MO
Productivity Dispatch Coordinator - 1912037
What you will do

The Customer Service Specialist/Productivity Specialist Coordinator is primarily responsible for supporting field technicians while ensuring daily tasks and workloads are being met in compliance with service objectives. You will be required to articulate well and communicate effectively with both internal and external customers.

How you will do it 

• Proficient with ongoing follow up and follow through by monitoring and validating daily activity of the field workforce.
• Accountable for maintaining service back logs to meet service agreements.
• Accountable for establishing strong professional relationships with Service Technicians, Installers, Inspectors, Sub Contractors and Service Team Managers to ensure robust service delivery for our customers.
• Apply established relationship to partner with the Sales & Service Office (SSO) personnel to deliver the company vision, mission and values.
• Liaison between our external customers and all internal personnel including but not limited to SSO personnel, technicians, and other various departments.
• Create, modify and direct technicians service schedules to ensure optimal productivity and customer commitments are met.
• Coordinates Third Party Vendor Meets.
• Responsible for providing daily reports to NDC and SSO Management. Continuously reviews reports received, taking necessary action based upon details provided.
• Relied upon to be the primary support for answering both internal and external customer inquiries to maximize customer satisfaction.
• Accurately and quickly utilize computer-based systems as necessary.
• Follow all policies and procedures required per SOP.
• Participates and succeeds at job-related training sessions and seminars as required.
• Attend required staff meetings.
• Exhibits conduct in accordance with all expectations of any and all policies and procedures pertaining to employment.
• Maintains prompt and regular attendance.
• Subject to mandatory overtime and/or holiday scheduling as business needs dictate.
• Must be able to work nights.
• Perform additional related work as required based upon business needs.


Qualifications
  #external
What we look for

• Excellent customer service and organizational skills.
• Ability to communicate professionally with executive level customers and team members.
• Able to work under tight deadlines.
• The ability to make business decisions within guidelines but without direct oversight.
• Coordinator, Dispatch, Logistics, Scheduler, or Inventory/Materials management experience preferred.
• Preferred ability to type a minimum of 30 words per minute.
• At least one year experience using MS Excel/Office products.
• Able to multi-task.
• Ability to work independently and as part of a team.
• Ability to adapt to change as business needs require.
• Able to pass background/drug screen and meet state security licensing requirements.
• Must be a resident citizen of the United States
• High school diploma or equivalent.
• Comprehends and learns department practices, rules and regulations.
• Reacts and thinks quickly and effectively in difficult situations.
• Proficient with prioritizing decisions based upon multiple criteria and identifiable standards of policies and procedures.
• Able to read maps.
• Ability to sit continuously for long periods of time.
• Ability to continuously and repetitively operate a computer keyboard (data entry) and multiple line telephone simultaneously with high degree of accuracy.
• Ability to continuously read a computer screen.
• Ability to continuously wear an over-head or over-ear headset.
Who We Are 
At  At Johnson Controls, we're shaping the future to create a world that's safe, comfortable and sustainable. Our global team creates innovative, integrated solutions to make cities more connected, buildings more intelligent and vehicles more efficient. We are passionate about improving the way the world lives, works and plays. The future requires bold ideas, an entrepreneurial mind-set and collaboration across boundaries. You need a career focused on tomorrow. Tomorrow needs you.
Johnson Controls is an equal employment opportunity and affirmative action employer and all qualified applicants will receive consideration for employment without regard to race, color, religion, sex, national origin, age, protected veteran status, status as a qualified individual with a disability, or any other characteristic protected by law. If you are an individual with a disability and you need an accommodation during the application process please emailSpecialAccommodations@Tyco.com
To view more information about your equal opportunity and non-discrimination rights as a candidate, visit EEO is the Law, EEO is the Law (supplement), and Pay Transparency Non-discrimination.
Job
 Customer Support
Primary Location
US-MO-Kansas City
Organization
 Bldg Technologies & Solutions
Overtime Status
-Non-exempt