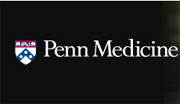 Professional Fee Coder (Fee Abstractor) at Penn Medicine (University of Pennsylvania Health System)
Philadelphia, PA
Penn Medicine is dedicated to our tripartite mission of providing the highest level of care to patients, conducting innovative research, and educating future leaders in the field of medicine. Working for this leading academic medical center means collaboration with top clinical, technical and business professionals across all disciplines.

Today at Penn Medicine, someone will make a breakthrough. Someone will heal a heart, deliver hopeful news, and give comfort and reassurance. Our employees shape our future each day. Are you living your life's work?
Position Description:
Penn Medicine is looking for a Professional Fee Auditor (Fee Abstractor II)

Job Summary:
Extrapolate inpatient professional fees from the medical record within the parameters set for the department. Ensure that the clinical documentation substantiates the evaluation and management, procedure and modifiers selected in accordance with Federal, State and hospital documentation and coding requirements.

Accountabilities:
• Assign appropriate ICD-10-CM diagnosis codes in accordance with coding guidelines.
• Assign appropriate CPT-4 codes for evaluation and management services and specified inpatient procedures.
• Assign ICD-10-CM and CPT-4 codes to operative notes. Review the entire operative note, capture all codes, eliminate codes based on the Correct Coding Initiative (CCI) edits, attach modifier (to ensure accurate payment), and contact physician when necessary for clarification.
• Neatly and correctly complete an encounter form for each physician's services being abstracted. Follow all department policies for the correct completion and processing of these forms.
• Identify coding variances when the physician precodes his/her services.
• Identify unbillable events due to insufficient documentation by the rendering or requesting physician.
• Neatly and accurately complete the appropriate memorandum and attach the supporting documentation to process all unbillable events.
• Neatly and accurately complete a daily production log.
• Meet production goals set by the Director and Associate Director.
• Performs duties in accordance with Penn Medicine and entity values, policies, and procedures
• Other duties as assigned to support the unit, department, entity, and health system organization
Minimum Requirements:
Minimum Education and Experience Required:
• High school diploma or GED required with 2+ years of experience coding in a medical professional service
OR
• Bachelor's degree in Nursing, Health Information Management, or a related field with 0-1 year of experience coding in a medical professional service

Licenses, Registrations, and Certifications:
• CPC (AAPC) or CCS (AHIMA) required

Skill Requirements:
• Ability to communicate effectively with all levels of staff
• Must have knowledge of federal, state, and third party payer inpatient documentation requirement
• Extensive knowledge of Epic, ICD-10-CM and CPT-4 codes - proficiency with evaluation and management codes preferred
Additional Information:
As part of our COVID-19 response, this position may currently be offering partial or full remote work. However, in the near future this position
will require full or partial on-site work.
We believe that the best care for our patients starts with the best care for our employees. Our employee benefits programs help our employees get healthy and stay healthy. We offer a comprehensive compensation and benefits program that includes one of the finest prepaid tuition assistance programs in the region. Penn Medicine employees are actively engaged and committed to our mission. Together we will continue to make medical advances that help people live longer, healthier lives.


Penn Medicine http://www.pennmedicine.org/careers/

Live Your Life's Work

EOE/AA, Minority/Female/Disabled/Veteran

MWW
We are an Equal Opportunity and Affirmative Action employer. Candidates are considered for employment without regard to race, ethnicity, color, sex, sexual orientation, gender identity, religion, national origin, ancestry, age, disability, marital status, familial status, genetic information, domestic or sexual violence victim status, citizenship status, military status, status as a protected veteran or any other status protected by applicable law.
23.49 - 31.26 /hour
Medical Coder
What is this?