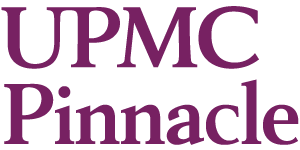 Professional Staff Nurse-OR UPMC Memorial at PinnacleHealth System
York, PA 17404
Job Title: Professional Staff Nurse-OR UPMC Memorial
Shift: Full Time Varied Shifts
Department/Service Line: OR/Surgical Services
Job Summary: Are you a OR Nurse who is passionate about delivering the best care possible? Do you want to make a difference in the lives of your patients? Answer your calling while building your career at UPMC. We offer various opportunities for personal skill-building, professional development, and continued education. If you're ready to take on new challenges, explore this opportunity with us today!
Minimum Requirements:


ASN Required, BSN preferred


Advanced Cardiac Life Support (ACLS)


Basic Life Support (BLS) OR Cardiopulmonary Resuscitation (CPR)


PA Registered Nurse (RN) License


Key Words:
Nursing, RN, Registered Nurse, Operating Room, OR, Surgical Services


About South Central Pennsylvania


Features both rural and suburban living and boasts an abundance of sports, arts, cultural events, and entertainment. Close to historically significant areas such as Gettysburg and world-famous Hersheypark and Hershey's Chocolate World.


Offers top-rated public schools, blue-ribbon private schools, and some of Pennsylvania's top colleges and universities. Area school districts are consistently ranked in the top 20 percent of Pennsylvania. With affordable homes — a composite cost of living index of 99.7, compared to 126.5 in Philadelphia — it's a great place to grow a career and family


Listed among Forbes.com "America's Most Livable Cities," and ranked in U.S. News & World Report's "Best Cities to Live." We are a two to three hour drive away from New York City, Philadelphia, Pittsburgh, Baltimore, and Washington, D.C.


About UPMC Pinnacle
UPMC Pinnacle is a nationally recognized leader in providing high-quality, patient-centered health care services in central Pennsylvania and surrounding rural communities. The not-for-profit system cares for more than 1.2 million area residents yearly, providing life-saving emergency care, essential primary care and leading-edge diagnostic services. The UPMC Pinnacle health system includes seven acute care hospitals with 1,161 licensed beds, over 160 outpatient clinics and ancillary facilities, more than 2,900 physicians and allied health professionals, and approximately 11,000 employees. It is a health care hub serving Dauphin, Cumberland, Perry, York, Lancaster, Lebanon, Juniata, Franklin, Adams and parts of Snyder counties.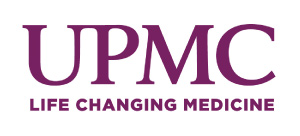 PI124614024
Apply Here
183,991.00 - 199,468.00 /year
Nurse Anesthetist
What is this?