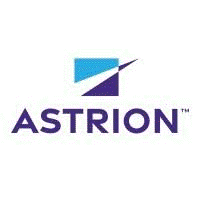 Program Analyst at Oasis Systems Inc
Washington, DC 20024
Human Solutions, Inc. [HSI], a Division of Oasis Systems, is a professional services company that was established in 1997. Through the knowledge and experience of its skilled professionals, the company offers a wide range of technical and management services for air traffic control providers, aviation planners, airport operators, and business management services for government and industry. Our core competencies include: system and concept engineering, human factors, air traffic systems support, safety and QMS, program management and organizational development.

HSI has worked extensively with the U.S. Federal Aviation Administration where it has earned a reputation for on-time delivery of high-quality products tailored to the special needs of its clients. We also work with aviation organizations around the world and provide management consulting services to other public and private entities.
 
JOB DESCRIPTION
Monitor contract modifications for budget impacts i.e., new starts, DOL, staffing/hours, and service standard adjustments.

Maintain adequate funding on contracts to ensure vendors are not operating at risk.

Utilize Delphi and PRISM to generate various financial reports to perform special funding, budget, and business projects/analysis.  

Writes and/or reviews all documented communications for the directorate including, but not limited to, briefings, memorandums, meeting notes, status reports, Letters, presentations, briefings, and talking points.

Determines the suitability of content material for target audiences.

Participates in projects from the planning stage, provides additional or missing materials, and edits, organizes, and formats content for clarity, flow, and integrity.

Develops and analyzes weekly/monthly reports on business-related metrics.

Builds, maintains, and analyzes schedules and budgets. This activity will include generating program/project status, cost and schedule indicators, project schedule trends, critical-path analysis, and schedule optimizations.

Works with limited supervision as part of the program management team whose core responsibility is to gather, analyze, and report on data collected.

Provides advisory and analytical support for development of strategies, planning, and implementation activities associated with the execution of fundamental changes.

Provides support in planning, developing and implementing strategic plans and schedules; communication planning.

Develops, coordinates, and obtains senior-level management input and approval for planning agendas, logistics, and communication of planning session, and capturing and managing action item status.
REQUIREMENTS:
Bachelor of Arts/Science Degree with 2 years of related experience, Associate of Arts/Science degree and 5 years of related experience, or 10 years of related experience in business/ financial operations and scheduling

Knowledge of PRISM, Delphi, CWP, FMS, Regis, or SPIRE preferred.

Advanced knowledge of Excel preferred.
"We are an equal opportunity employer and all qualified applicants will receive consideration for employment without regard to race, color, religion, sex, national origin, disability status, protected veteran status, or any other characteristic protected by law.