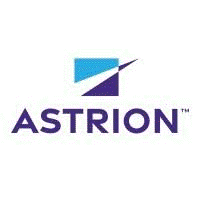 Program Analyst at Oasis Systems Inc
Washington, DC 20024
HSI Division of Oasis Systems has an exciting opportunity for a Program Analyst located at the Federal Aviation Administration in Washington, DC. HSI has worked extensively with the U.S. Federal Aviation Administration where it has earned a reputation for on-time delivery of high-quality products tailored to the special needs of its clients. We also work with aviation organizations around the world and provide management consulting services to other public and private entities.

LOCATION: Washington, DC
JOB STATUS: Full-time
TRAVEL: N/A


REQUIRED QUALIFICATIONS (Education, Certifications, Experience, Skills)
SECURITY CLEARANCE: Ability to obtain a Public Trust Security Clearance.
EDUCATION: Bachelor of Arts/Science degree is required.
CERTIFICATIONS: N/A
EXPERIENCE LEVEL: 5 or more years of experience commensurate with the educational requirements listed above.

OTHER QUALIFICATIONS/SKILLS: 
Self-motivated, hard-working independent thinker that requires minimal supervision.
Ideal candidate is a customer-service oriented problem solver with the ability to work independently and as part of diverse teams.
Excellent people skills - able to work with teams of varying sizes, technical abilities, and levels of authority with both internal corporate staff and teammates. An ability to work with many personality types and style preferences at the same time and help provide a constructive work environment.
Exceptional oral and written communication skills, organizational, critical thinking and analysis, meeting facilitation, and interpersonal skills are essential.
Must be flexible in adapting to deadlines and changing priorities, has a pro-active attitude and a disciplined work ethic. A demonstrated flexibility of schedule and ability to handle last minute, short turnaround items. This includes an ability to quickly assess a situation or deliverable and then implement the most beneficial changes possible in the available time.
Must be comfortable handling a diverse range of simultaneous assignments while receiving direction from numerous customers.  
Must be even-keeled and successful working in a stressful, ever-changing environment.
The ability to rebound and adapt quickly to sudden changes in deliverable requirements or deliverable expectations.
Thorough, detail oriented, and organized, with excellent time management skills and ability to prioritize and handle multiple projects at once.
Proficiency in Microsoft Office Suite, including Excel, Project, PowerPoint, Word.
 RESPONSIBILITIES: 
Directly supports a group-level manager and ten subordinate managers in a high visibility organization.
Supports all aspects of program/project management involving planning, developing, organizing, coordinating, and conducting organizational activities to ensure FAA operational policies, processes, and program elements are integrated and documented.
Coordinates with all levels of employees and management to develop, coordinate, and obtain senior-level management input and approval for all incoming or outgoing correspondence for the group.
Organizes, develops, and facilitates regularly occurring program management reviews, all-hands meetings, off-site conferences, etc.
Edits professional documents in conformance with set style guides and industry best practices.
Writes and/or reviews all documented communications for the directorate including, but not limited to, briefings, memorandums, congressional correspondences, meeting notes, status reports, FOIAs, Orders, Directives, Letters, presentations, briefings, and talking points.
Determines the suitability of content material for target audiences.
Participates in projects from the planning stage, provides additional or missing materials, and edits, organizes, and formats content for clarity, flow, and integrity.
Develops, tracks, and analyzes business-related metrics.
Works with limited supervision as part of the program management team whose core responsibility is to gather, analyze, and report on data collected.
Provides advisory and analytical support for development of strategies, planning, and implementation activities associated with the execution of fundamental changes.
Provides support in planning, developing and implementing strategic plans and schedules; communication planning.
Who We Are
HSI Division of Oasis Systems is a premier provider of customer-driven, cost-effective and quality Engineering Services; Enterprise Systems and Applications; Human Factors Engineering; Information Technology and Cyber Security; Professional Services; and Specialized Engineering Solutions to the Department of Defense, FAA, NRC and other federal agencies.


We strive to be an exciting and welcoming company that attracts, develops, motivates and retains the most talented, skilled and dedicated people in the industry; where they are encouraged to achieve personal excellence, purpose, and their full potential and career aspirations; while supporting mission-critical national security technologies and programs.


HSI Division of Oasis Systems is an equal opportunity employer and does not discriminate in hiring or employment on the basis of any legally protected characteristic including, but not limited to, race, color, religion, national origin, marital status, gender, sexual orientation, ancestry, age, medical condition, military veteran status or on the basis of physical handicap which, with reasonable accommodation, render the application to satisfactorily perform the job available.