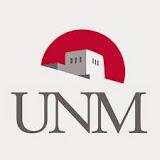 Program Coordinator of Exercise Science Physiology Lab - req# 8575 at University of New Mexico
Albuquerque, NM 87131
Program Coordinator
Requisition ID
req8575
Working Title
Program Coordinator of Exercise Science Physiology Lab
Position Grade
10
Position Summary

AMENDMENT: The For Best Consideration Date has been extended to 04/22/19

Welcome to the Department of Health, Exercise, and Sports Sciences (HESS) home page! This is an exciting time to be involved in the study of health, physical activity, and sports, as we are challenged to reverse the trends of sedentary lifestyles and risk behaviors of youth and adults.

Undergraduate programs in the Department of Health, Exercise, and Sports Sciences prepare students to be highly qualified teachers and community leaders in health education and physical education; qualified professionals in athletic training; and qualified health/fitness instructors for fitness centers, corporate fitness programs, outpatient physical therapy, and cardiopulmonary rehabilitation programs.

Our graduate students include teachers wishing to improve their practice or move into a career in higher education as a university professor; professionals preparing to move into leadership positions in community, public health or worksite settings, high school, college, or professional sports; exercise scientists preparing to become researchers, and preventative and/or rehabilitative program directors.

In each of our programs, we are committed to developing professionals who will impact the health and wellness of children, adolescents, and adults. We are proud of the students, faculty, and staff who come together to meet the health challenges of today and tomorrow.

The Health, Exercise and Sport Science Department at the University of New Mexico (UNM) invites applicants to apply for program coordinator in the UNM Exercise Physiology Lab located in Johnson Center. General duties to include answering phones and greeting all individuals coming to the lab, receiving lab deliveries, managing travel for faculty, deal with issues such as maintenance requests, equipment repair etc., yearly inventory, surplus property management, handling mail, assisting lab director with various requests, handling all client files, managing emergency contact information and required training for lab staff and faculty (CITI, CPR/AED etc.)

UNM is the states flagship research university as well as a Hispanic-Serving Institution classified a Carnegie Research University with Highest Research Activity. UNM also has strong connections with 23 tribal nations located within New Mexico. As such, successful candidates must be committed to working with broadly diverse student and community populations.

Responsibilities:

Greeting of students, employees, community members who access the lab

Master scheduling (phone, email, in-person) of the three labs (clinical testing, teaching, and environmental) for research projects, classes, labs, and clinical testing activities

Scheduling student practice hours for graduate and undergraduate classes with lab components

Confirming equipment and lab space needed are assigned and available (student practice hours, research, internships, testing) Establishing Learning Central modules for all student clinical internships

Purchasing of supplies and small equipment for research, classes and clinical needs with
purchasing card (p-card) Coordinating research and lab equipment and supplies for the purchasing bid processes

Greeting of research subjects, role as the research assistant in charge of blinded interventions as needed (placebo vs treatment), in charge of distribution of gift cards/compensation to research subjects as identified in IRB protocols

Initial screening prior to setting appointments for physiological testing; determines if MD is needed and, if so, coordinates all schedules (physician. client, lab technicians)Conducting all payment and receipt distribution for lab services rendered Validating parking for lab clientele (research subjects, assessment clients)Conducting yearly lab equipment inventory

Running reports and queries from Lab's database of physiological testing clients

Keeping track of required training for all lab faculty, staff and students (FCOI, ClTI for human subjects research, CPR/AED, sexual harassment, etc.)Preparing deposits of checks and cash- Money Lists

Conduct overrides for Exercise Science faculty



Conditions of Employment

This position is represented by a labor union and is subject to the terms and conditions of the USUNM Collective Bargaining Agreement.
If this position is assigned to the Athletics Department, either administratively or functionally, compliance with all NCAA rules and regulations is required.

Minimum Qualifications

High school diploma or GED; at least 5 years of experience directly related to the duties and responsibilities specified.

Completed degree(s) from an accredited institution that are above the minimum education requirement may be substituted for experience on a year for year basis.

Preferred Qualifications

Proficiency with Microsoft Office Suite (Excel, Access, Outlook)

Experience managing fiscal budgets and faculty expenditures procedures

Experience with UNM systems including Banner, Chrome River, purchasing cards

Ability to handle confidential data

Additional Requirements
Campus
Main - Albuquerque, NM
Department
Health Exercise & Sports Science (353A)
Employment Type
Staff
Staff Type
Regular - Full-Time
Term End Date
Status
Non-Exempt
Pay
$13..62 - $20.43 Hourly
Benefits Eligible
This is a benefits eligible position. The University of New Mexico provides a comprehensive package of benefits including medical, dental, vision, and life insurance. In addition, UNM offers educational benefits through the tuition remission and dependent education programs. See the Benefits home page for a more information.
ERB Statement
Temporary and on-call employees working an appointment percentage of 26 (.26 FTE) or greater, per quarter, will be eligible to earn retirement service credits and thus are required to make New Mexico Educational Retirement Board (NMERB) contributions. More information pertaining to your FTE and NMERB contributions can be reviewed on the NMERB Guidelines Clarified webpage.
Background Check Required
No
For Best Consideration Date
4/22/2019
Application Instructions
Please attach a cover letter that addresses your knowledge of each of the preferred qualifications and will be considered a demonstration of your written communication skills. Please attach a resume that also lists three supervisory references (name, phone number, and email address). References will be contacted following interviews. We will not contact references before notifying you of our intention to do so. For best consideration, complete application packets must be received by best consideration date as indicated in UNMJobs posting. Position will remain open until filled. Consideration and review will not take place until all required documents are received.



Positions posted with a Staff Type of Regular or Term are eligible for the Veteran Preference Program. See the Veteran Preference Program webpage for additional details.

The University of New Mexico is committed to hiring and retaining a diverse workforce. We are an Equal Opportunity Employer, making decisions without regard to race, color, religion, sex, sexual orientation, gender identity, national origin, age, veteran status, disability, or any other protected class.