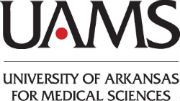 Program Director – Transitional Year Residency Program at University of Arkansas for Medical Sciences (UAMS)
Fayetteville, AR
UAMS is seeking a Program Director to lead the UAMS College of Medicine (COM) Transitional Year Residency Program at Mercy Hospital Northwest Arkansas. The Program Director will manage all aspects of the residency program and maintain an educational environment conducive to educating the residents in each of the required Accreditation Council for Graduate Medical Education (ACGME) competency areas.

Duties:
Direct the administration and operations; teaching and scholarly activity; resident recruitment and selection, evaluation, and promotion of residents, and disciplinary action; supervision of residents; and resident education for the UAMS COM Transitional Year programat Mercy Hospital Northwest Arkansas.
Oversee and ensure the program quality including compliance with all applicable ACGME requirements.
Ensure the quality of didactic and clinical education conducive to educating residents in each of the ACGME Competency documents at all sites that participate in the program.
Approve a local director of medical education at each participating site who is accountable for resident education.
Approve the selection of program faculty as appropriate.
Evaluate program faculty.
Approve the continued participation of program faculty based on evaluation
Monitor resident supervision at all participating sites.
Prepare and submit all information required and requested by the ACGME; this includes, but is not limited to the program application forms and annual program updates to the ADS, and ensure that the information submitted is accurate and complete.
Ensure compliance with grievance and due process procedures as set forth in the Institutional Requirements and implemented by the Sponsoring Institution.
Provide verification of residency education for all residents, including those who leave the program prior to completion.
Implement policies and procedures consistent with the institutional and program requirements for resident duty hours and the working environment, including moonlighting.
Comply with the Sponsoring Institutions written policies and procedures, including those specified in the Institutional Requirements, for selection, evaluation and promotion of residents, disciplinary action, and supervision of residents.
Be familiar with and comply with ACGME and Review Committee policies and procedures as outlined by the ACGME.
Obtain review and approval of the Sponsoring Institutions DIO before submitting information or requests to the ACGME, as required in the Institutional and Program Requirements.
Maintain a clinical practice; collaborative arrangements with hospitals and local clinical practices can be explored
 
Qualified Candidates:
Must be specialty board certified through the American Board of Medical Specialties
Must have specialty expertise and at least three years documented educational and/or administrative experience
Must possess current medical licensure and appropriate medical staff appointment
Prior experience as a Program Director or Associate Director is preferred
 Please send CV to carla@uams.edu.