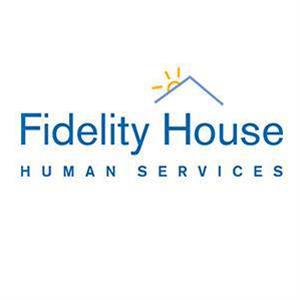 Program Director, Residential Programs, Haverhill at Fidelity House CRC
Bradford, MA 01835
Fidelity House CRC is a private nonprofit organization that provides community residences and supportive services for over 1000 individuals who face a wide range of intellectual disabilities such as cerebral palsy, Down Syndrome, combined cognitive and physical impairments, and autism spectrum disorders. Staff members provide a wide variety of supportive services including information and referral, case management, behavior management support, parent training and support, workshops, ongoing therapeutic programs and recreational activities. Residential services include 26 community residence programs, adult foster care, shared living and support for individuals who live independently in apartments. Each of our more than 500 employees makes a unique and important contribution to the fulfillment of our mission.

Energetic Program Director needed at a community residence to ensure the safety, well-being, and enhancement of services for our individuals so that they can achieve the richest and most fullest life possible.The hours for the position are generally day time hours, but require 24/7 accountability.
KEY ACTIVITIES:
Coach and train staff (Hire, provide or arrange for training, and provide supervision and support to all direct care staff.)

Develop and implement Individual Support Plans for each individual (In collaboration with the clinical team, develop plan, train and monitor staff in how to implement the plan.)

Ensure quality health care for each individual (Promote a healthy lifestyle within the home, ensure routine and follow-up medical appointments are completed, Assure that medical recommendations are followed by all staff)

Oversee and monitor the management of Individual and Agency funds (Arrange for individual bank accounts, manage Social Security monies, ensure monthly fees are paid, make sure program funds are used wisely)

Ensure compliance with applicable regulations and policies (Set up systems for record-keeping, daily routines and practice, and reporting to make sure that all activities are in compliance with DDS regulationsand follow Fidelity House Human Services policies and procedures.)
OTHER DUTIES AS ASSIGNED, INCLUDING BUT NOT LIMITED TO:
Provide emergency coverage of the program as needed (on-call physical coverage
Participate in transitions of new individuals into the program
Responsible for the upkeep and maintenance of the program site and program vehicles
Conduct staff meetings regularly to ensure open and clear communication, build the team, and provide training.
Coordinate with day programs to ensure consistency of care
Model and encourage regular participation for all individuals in recreational and community opportunities, helping people to develop meaningful relationships.
For All External Applicants:
3 year experience in Intellectual/Developmental Disabilities
Bachelor Degree in Human Services or a related field preferred.
Must be certified in Medication Administration Program (MAP)
Must have valid Driver's License
Must have 5 years of Driving experience
Skills:
Bilingual is helpful.
Supervisory, managerial, administrative and clinical skills.
Essential Physical Requirements:
The ability to move independently throughout a wide range of environments, some of which may not be wheelchair or otherwise handicapped accessible, is required. Independent transportation to locations that may not be served by public transportation may be necessary. Fidelity House CRC will make reasonable accommodations, whenever possible, when needed and/or requested by employees. Requests for accommodations will be honored, unless the accommodation would cause undue hardship on the operation of the program and/or on the organization.
106,431 - 152,439 /year
Director of Program Management
What is this?