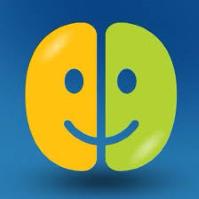 Program Education Specialist at Brain Balance of Franklin
Franklin, TN 37067
Program Specialist
Are you PASSIONATE about helping children who are struggling? Do you LOVE seeing kids thrive?
Brain Balance Achievement Centers is hiring for a part-time Program Specialist for our education center.
Our ideal candidate is:
ENERGETIC
DETAIL-ORIENTED
MOTIVATIONAL
PATIENT
This is a great Job for Students working on their Education in one of the following areas:
Education
Psychology
Sports Science
Exercise Science
Kinesiology
A typical work-week is about 15-25 hours a week.

Work Schedule:
M/T/TR - 3:30pm – 7:30pm (*Could start earlier if available)

*** All employees must pass a criminal background screening ***
Company Description:
Brain Balance Achievement Center is a non-medical, holistic approach.
We are an after-school achievement program that helps children ages 4-24 yr., struggling with academics, social and/or behavioral challenges.
Some of our kids could have the following diagnosis:
ADHD, Dyslexia, Learning Disabilities, Asperger's/Autism and/or Processing Disorders or may struggle with learning, social, attention or behavioral functions.
Our unique program combines physical and sensory exercises with academic / cognitive skills training and healthy nutrition.
Move your career forward in a positive way with Brain Balance of Franklin, TN.
Job Type: Part-time
Salary: $12.00 to $14.00 /hour