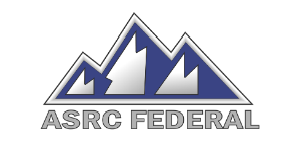 Program Financial Analyst at ASRC Federal
Washington, DC
Location: Washington, DC



Clearance : Secret clearance (active ideal; must be a US Citizen)



Summary: The individual will serve as a Program FInancial Analyst within the Space Communications and Navigation (SCaN) Program at NASA HQ.



Responsibilities:




+ Assist the Program with implementing budget execution processes and procedures, including supporting the distribution of funds, developing and reviewing phasing plans and contribute to the budget formulation process.

+ Assist with cleanup of prior year funds, and ensuring current and prior year obligation and cost metrics are followed.

+ Support ad hoc requests, data calls and actions from groups external to the Program, such as the Mission Directorate, CFO, and OMB.

+ Work with external stakeholders to troubleshoot financial issues and communicate with all parties involved.

+ Assist in tracking budget costs and expenditures for large scale projects. Individual will run reports, collect data and compiling information from various sources into a single product.

+ Review details of expenditures versus metrics, and work with support personnel nationwide to determine variance explanations and background information to support the data.

+ Additional projects will involve coordinating issues with government personnel nationwide, analyzing data and producing metrics or assisting special projects.



Please note: Due to the current circumstances of the Coronovirus-19 pandemic, this position may start as a remote telework position and shift to the Washington, DC office location in accordance with State and Federal guidelines.
ASRC Federal and its Subsidiaries are Equal Opportunity / Affirmative Action employers. All qualified applicants will receive consideration for employment without regard to race, gender, color, age, sexual orientation, gender identification, national origin, religion, marital status, ancestry, citizenship, disability, protected veteran status, or any other factor prohibited by applicable law.