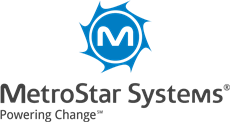 Program Manager at Metrostar Systems
Arlington, VA
MetroStar Systems is looking for a Program Manager/Senior Software Developer that passionate about leading software development projects for federal contracts. If you want to join a company that values delivering high-quality products and are open to commuting to Arlington, Va., we want you to work for MetroStar!
Our Defense and Intel. Division is responsible for supporting federal agencies in the Washington, DC area and around the country. Come be a game changer and join our team!
You're a great fit if:
You are passionate about leading a contractor workforce providing skills analysis and receiving, evaluating and acting on government feedback on workforce accomplishments
You are comfortable

engineering detailed work plans, schedules, project estimates, resource

plans, and status reports
You can provide advice and assistance to the government organization relative to IT related practices. 
You enjoy researching and investigating new or improved IT products and practices and presents briefings and recommendations to the government staff. 
You'll love our Program Manager/Senior Software Developer Position if: (This is the stuff you MUST have to be a fit)
You have at least fifteen years of supervisory experience in managing large data communications and/or data processing systems projects that involve planning, analysis, design, development, or conversion. 
You are proficient in war fighting reporting systems that focus on military functions, such as, equipping the force, causalities, planning, logistics, Continuity of Operations (COOP), and requirements
You are capable of working, at a minimum, at CMMI Maturity Level 3 for Development and Level 2 for Services.
You have a TS/SCI Clearance 
We'll REALLY love you if: (This is the bonus stuff that makes you stand out)
You have experience working in project teams working with Enterprise IT, Digital, or Cyber Security Capabilities
You are well versed in traditional/waterfall and Agile Scrum methodologies, and project management frameworks such as PMBOK
You also understand key organizational and process maturity frameworks such as ITIL and CMMI
You have an understanding of the NIST SP 800-63 Risk Management Framework (RMF) and the DoD implementation of RMF
You have the IAT Level II Certification
What your day will look like:
You will conduct meetings with the COR to review, discuss and evaluate progress of accomplishments, way ahead and resolve any problems or issues
You will ensure adherence to quality standards and reviews project deliverables
You will track and review deliverables while providing technical and analytical guidance to the team
The Admin Stuff: Applicants selected may be subject to a government security investigation and must meet eligibility requirements for potential access to classified information. Accordingly, US Citizenship is required
The Legal Stuff: MetroStar Systems is committed to creating a diverse environment and is proud to be an equal opportunity employer. All qualified applicants will receive consideration for employment without regard to race, color, religion, gender, gender identity or expression, sexual orientation, national origin, genetics, disability, age, or veteran status. The statements herein are intended to describe the general nature and level of work being performed by employees, and are not to be construed as an exhaustive list of responsibilities, duties, and skills required of personnel so classified. Furthermore, they do not establish a contract for employment and are subject to change at the discretion of MetroStar Systems.