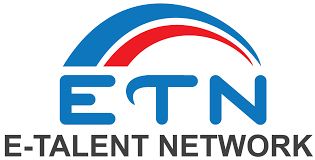 Program Manager Cots from E-Talent Network
Salem, OR 97301
Job Title: Program Manager Cots
Location: Salem, OR 97301
Duration: 7+ Months
Job Description:
Individuals with successful project management experience limited to projects of small scope, limited risk and complexity and/or of short duration.
Manage projects under the direction of a State supervisor or manager.
Individuals with this level of experience are suitable for small Client Agency projects with clear, achievable outcomes, or in assignment as project support on larger projects.
Individuals at this level can also be used to in the capacity of a Project Controller, provided that they can satisfy the basic requirements of that position.
Advanced level: Individuals with a mastery of project management skills, qualifications and experience.
This individual shall function effectively with very little supervision, while maintaining a high professional standard.
They are assigned to extremely complex and/or high-risk projects that reflect the highest priorities of state government.
These individuals are comfortable working with the highest levels of state government and are able to contribute to the furtherance of the states' objectives.
These individuals have the necessary skills and experience to assist in statewide project portfolio management and/or IT Investment Management.
This effort allows each agency to create a configured instance of the software tailored to each agency's needs, but feeding into the core system.
This project provides a platform for consolidating and automating processes around procurement.
System has been created and the state is current moving forward with creating a statewide system that will replace the existing ORPIN System.
This contract will support Phase 1 of the Buys project which will implement the change from ORPIN to Oregon Buys as well as identify and document all existing procurement processes and business rules to prepare for the specific instance of the software.
The person selected for this project will manage Phase 1 of the project, in partnership with a dedicated Business Analyst and Procurement SME, to move from ORPIN to the Oregon Buys system and complete the analysis of processes in preparation for the instance.
Roles & Responsibilities:
Manage Stakeholders and project processes
Create project plan, schedule, and status reports
Create and manage project tasks
Coordinate with DAS Project team
Identify and manage project issue
About our Company: -
E-Talent Network is responsible for carrying out the recruitment process and is a service provider for 22nd Century Technologies.
22nd Century Technologies is a business enterprise that supports demanding staffing programs for Corporations and State and Local Government Agencies. Its journey began in 1997 by supporting large Federal contracts which nudged us in the direction of creating large candidate pools across the country. Over the last 20 years, we have built a strong business model that is carefully constructed to deliver on multiple facets. We have proven past performance of providing services that exceed our clients' expectations. Today 22nd Century technologies supports clients in all 50 states and has grown to be a company that is trusted and sought for providing a complex mix of workforce solutions. With a firm grip on the entire spectrum of staffing solutions, we have placed more than 500,000 skilled resources and delivered 15 million+ man-hours.
"22nd Century Technologies is an Equal Opportunity Employer" and "US Citizens & all other parties authorized to work in the US are encouraged to apply."
E-Talent Network is proud to service TSCTI recruitment needs with Our Global Delivery model with 110 recruiters, data miners and research analysts working across multiple time zones is backed by an internal database of 2.4 million resources across all major industries.