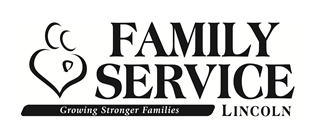 Program Manager at Family Service
Green Bay, WI
Family Services is a non-profit organization that protects, heals and cares for children and families throughout Northeast Wisconsin. Family Services is strongly committed to protecting children and vulnerable individuals from abuse and exploitation. When traumatic situations occur, our staff is there to assist the individual or family with their journey of healing and recovery. Family Services cares for individuals who are isolated, abandoned or just need help developing the skills to live successfully.
Fulfilling our mission to protect, heal and care for the children and families of Northeast Wisconsin...Family Services' SELF program is designed to address the needs of children and adolescents who demonstrate significant emotional, behavioral, familial, academic, and/or legal problems. The SELF team individualizes service plans with the primary goals of preventing out-out-of-home placements and improving family functioning.
We are seeking a full time Program Manager for the region's SELF (formerly called FRST) program with office locations in both Green Bay and Appleton. This leadership position will: oversee the day-to-day operations, supervision and consultation of the SELF program staff, including case reviews; oversee and provide all CCS requirements/paperwork to the identified counties; provide CCS training to all new staff and ongoing training to adhere to DHS 36 regulations; develop, monitor and provide guidance for the professional development plans for all members of the SELF team; provide outcomes oversight; provide direct service within the region for 10 hours a week; attend appropriate community meetings.
Qualified candidates must have a Master's degree in social work or similar field; be a fully credentialed therapist (such as LPC, LCSW, LMFT); a minimum of 3-5 years of experience in providing direct therapy to individuals or families; three years of supervision in any field. A successful candidate will have excellent verbal and written communication skills, strong organizational and computer skills, the ability to work with a diverse population in a culturally competent approach and to maintain a flexible schedule including some evenings and weekends. A current driver's license and reliable transportation are required for this position.