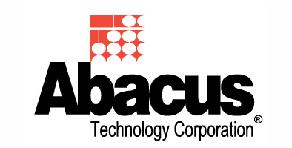 Program Manager at Abacus Technology
Huntsville, AL 35805
Abacus Technology is seeking an experienced Program Manager to oversee and guide a team providing program support for the Marshall Space Flight Center (MSFC).  This is a full-time position.
Provide direct customer support including understanding their mission and objectives; being responsive; communicate frequently and effectively; and collaborate to develop effective solutions.  Manage existing projects successfully by overseeing resources, cost, schedule, quality, technology, and safety.  Ensure compliance with contracts and firm strategy/objectives/policies.  Communicate frequently and effectively with project teams.  Identify opportunities to expand the scope of the program and extend work for existing customer.  Define business/user requirements for products, services, and upgrades.  Conduct monthly program reviews with the corporate executive staff, covering customer status, program objectives, deliverables, cost, schedule, issues, and future plans.  Support task order response development, assessment, and execution.  Provide customer relationship management, subcontractor oversight, and procurement.  Develops outreach strategies necessary to expand contract support levels and implement service offerings NASA-wide.  Measures/assess customer satisfaction. 
15+ years experience in a project or program manager role.  Bachelor's degree in a related field required; Master's degree in a related field desired.  Must be Project Management Professional (PMP) certified.  Able to demonstrate action-oriented leadership to overcome potential program roadblocks.  Program-related cost/schedule/technical management experience required.  Must have outstanding relationship management skills.  Excellent communication skills, proactive management style, and the ability to manage customer and other stakeholder expectations.  Knowledge of and experience with Earned Value Management (EVM) is desired.  Experience with NASA and knowledge of all applicable NASA procedures, guidelines, directives, and current NASA agency-wide initiatives are a plus.  Must be willing to travel.  Must be a US citizen.
Applicants selected will be subject to a U.S. government security investigation and must meet eligibility requirements for access to classified information.
EOE/M/F/Vet/Disabled