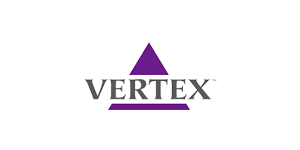 Program Manager, Research Project Management at Vertex Pharmaceuticals Inc.
San Diego, CA 92121
Vertex Pharmaceuticals is seeking a Research Program Manager to manage research and drug discovery projects from the research phase through to early development. Preference will be given to candidates who have experience with small molecule therapeutics.
The ideal candidate will be an innovative, highly motivated program manager with a strong scientific background in preclinical drug discovery research and project management.  The candidate has a proven ability to manage internal research and drug discovery project teams and drive results forward. Responsibilities include the use of best practices for planning and tracking early to late stage research projects, setting priorities, and managing the team to deliver results. The candidate will be a team player with well-developed skills for gaining the cooperation of others and ensuring effective communication among team members in a matrix team environment.
Position Summary: The Program Manager is responsible for overall coordination and planning for projects of large scope, budget and strategic importance. This typically includes research and drug discovery projects in the hit to lead or lead optimization stage through to preparation for regulatory filing. The Program Manager will work with the scientific program leader to oversee, organize and drive research and early development programs to ensure that all goals and milestones are met per agreed upon project specifications.  Effective coordination of numerous disciplines is required for successful execution.  In this role, the Program Manager will work with the team to develop the program plan, execution of the program plan to timelines and budget, and ensure appropriate and timely decision-making and progress. The Program Manager sets agendas and chairs recurring project team meetings, and ensures effective cross functional communications are achieved with all team members. The Program Manager will also highlight risks, timeline delays and other issues to Senior Management.  Previous drug discovery and global project team experience is required.
Key Responsibilities include:
Coordinates the design and execution of cross-functional project plans for late stage drug discovery and early clinical development of small molecule therapeutics. This will involve the mapping of preclinical, early development and all other relevant team information, with a variety of project management tools.
Maintains frequent communication with the cross-functional project team members and key internal stakeholders so that all parties are aware of current project status, issues, contingencies, and milestones.
Prepares summary information on program progress, timeline updates and risk assessment for periodic presentations to Vertex oversight committees
With team members and in accordance with corporate objectives, facilitates the setting of program strategy and objectives, key milestones and scope.
Leads team meetings and ensures that clear actions and decisions are documented, communicated and committed to, enabling timeline achievement.
Builds strong working relationships across departments, with key stakeholders, and Senior Management to ensure transparency and to facilitate communication.
Minimum Qualifications
Must be an innovative, driven, highly organized self-starter with the ability to handle multiple activities and comfortable interacting with all levels of management within the company.
Demonstrated in depth knowledge of the pharmaceutical industry and the drug development and approval process required.  
Extensive intermediate to advanced computer skills (Power Point, Excel, Word, MS Project, SharePoint and Teams).
Proven ability to develop detailed integrated program plans.
Strong communication skills, both verbal and written.
Excellent interpersonal skills including people management, time management, organizational, and prioritization skills.
Proven ability in negotiating/influencing and collaboration skills.
Willing and able to learn new skills to meet changing needs of the organization.
Master's degree in Biology, Chemistry or other related scientific area
Preferred Qualifications
PhD degree in Biology, Chemistry or other related scientific area
At least 8 years' post graduate experience in the Pharma/Biotechnology industry with at least 4 years of formal Pharmaceutical/Drug Discovery program management experience
A desire to be part of a highly innovative company aimed at transforming the lives of people with serious diseases, their families and society