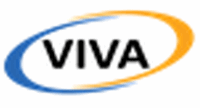 UX Designer at Viva USA Inc.
Chicago, IL
Title: UX Designer
Mandatory skills:
Adobe, indesign, Illustrator, Photoshop,
Dreamweaver, Sketch, Adobe XD, Balsamiq, HTML5, CSS3,
Javascript, Jquery, InVision, OmniGraffle, Axure, User Research,
Visio, MS Office, Figma,
Sketch, InVision and Adobe tools,
asset management tools
 
Description:
Experience designing enterprise scaled digital applications and tools

Digital User Experience Team ("DUET") crafts compelling user experiences across a spectrum of internal and public tools, in partnership with business stakeholders and IT.
This position is focus on the UX Design of client Web Based applications, sites and Applications. This role will be focusing on an Enterprise Internal Application. Candidates should be experienced working on larger teams in an agile environment and have examples of this sort of work in their portfolio.
Required Job Qualifications:
• Bachelor Degree in Human Computer Interaction (or other job- related field) and two (2) years of experience OR three (3) years of experience in user experience/ interaction design
• Present a diverse portfolio of engaging experiences - Focus on Tools and Applications
• Proficient in designing and presenting user experience, HCI, or interaction design
• Competent presenting to Leadership and Larger teams.
• Knowledge and experience delivering design within agile teams
• Knowledge of asset management tools (i.e. JIRA)
• Proficient using Sketch, InVision and Adobe tools
Required Qualification(s)
Experience designing enterprise scaled digital applications and tools
VIVA USA is an equal opportunity employer and is committed to maintaining a professional working environment that is free from discrimination and unlawful harassment. The Management, contractors, and staff of VIVA USA shall respect others without regard to race, sex, religion, age, color, creed, national or ethnic origin, physical, mental or sensory disability, marital status, sexual orientation, or status as a Vietnam-era, recently separated veteran, Active war time or campaign badge veteran, Armed forces service medal veteran, or disabled veteran. Please contact us at
hr@viva-it.com
for any complaints, comments and suggestions.
Please send your resumes to "staffing10@viva-it.com" and one of our recruiter will get in touch with you.
Contact Details:
VIVA USA INC.
3601 Algonquin Road, Ste 425
Rolling Meadows, IL 60008
105,563.00 - 125,176.00 /year
User Experience (UX) Designer
What is this?