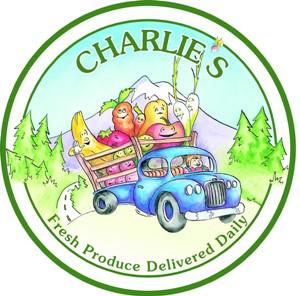 Program Sales Manager at Charlie's Produce
Salt Lake City, UT 84104
Job Description: Program Sales Manager 
Reports to:  Sales Manager                                                               
Communications: Each employee is expected to speak well of the company; communicate with peers and supervisors in a respectful and professional manner; exhibit mature behavior in dealing with ambiguous situations.
Job Summary: The Program Sales Manager will outline and communicate sales targets, delegate tasks, and ensure that staff performance meets our standards of excellence. The Program Sales Manager will conduct regular and extensive research to consolidate and grow our spot in the market. Mentor the sales team, set goals and give resources to the team to help them reach their goals and grow their book of business.
Essential Duties and Responsibities:
Maintain a sound working knowledge of all markets and growing conditions.
Identify target area of market and business plans for acquisition of new business
Mentor and train a team of sales reps
Manage team performance and goals by setting an example of excellence, being accessible and creating a culture of team work and personal accountability.
Make presentations of profitable programs to potential and existing customers.
Work with other teams; buyers, operations and sales support persons to communicate customer's needs and preferences.
Organize and provide assistance for special sales and promotions.
Manage and lead regular team meetings
Walk warehouse-checking product at least once a day.
Peripheral Duties: 
Expense reimbursements reconciliation
Deliver product to stores for customer service purposes
Special projects as assigned by supervisor.
Desired Minimum Qualifications:
People Management experience in a sales environment
Extensive knowledge of food service and produce
Extensive knowledge of Salt Lake City Program Market
Knowledge of principles and methods for showing, promoting, and selling products or services.
Knowledge of principles and processes for providing customer service.
Strong communication skills needed to communicate with all levels of management internally and externally.
Ability to maintain a professional demeanor with your team, the public and other personnel when performing your duties.
Ability to work independently and through others to drive results.
Adaptability/Flexibility, with the ability to react quickly to changing requirements from internal and external conditions while maintaining good communication with all parties involved.
Critical Thinking: Use of logic and reasoning to identify the strengths and weaknesses of alternative solutions, conclusions or approaches to problems.
Ability to climb, push/pull, bend, stoop, and kneel for extended periods as required.
Candidate must have strong written and verbal communication skills.
Intermediate Computer Skills: Microsoft Office: Outlook, Word, Excel.
Strong planning and organizational skills with attention to detail.
Safe driving record and proof of insurance.
Ability to work flexible hours and travel 90% commitment.
Supervision Received: This position will report directly to the: General Manager.
Supervision Exercised: This position will supervise employees the Food Service Sales Team. This position may be privy to sensitive employee information, and will be expected to handle this information appropriately and with the up most confidentiality.
Licensing and Certification: N/A
Tools and Equipment Used: Computer, MS Office products, proprietary software and other basic office equipment. Company or Personal Car, Company Cellphone.
Physical Demands:
PHYSICAL DEMANDS
 

Work Level

 

Occasional=O

0-33% & 0-2.5 hrs

Frequently=F

34-66% & 2.5-5.5

Constantly=C

67-100% & 5.5+

 

 

Medium

6-30

*

0-5

 

ACTIVITY

FREQUENCY

COMMENTS

Sitting

Constantly

Sitting at a desk performing basic office duties

Standing

Occasionally

Walking around the facility to deliver papers, etc.

Walking

Frequently

To meet with team members, visit customers, view product in the warehouse

Driving

Frequently

To visit customers

Lifting:  Average lbs:  0-5

          Maximum lbs: 6-60

Constantly

Office equipment

Carrying

Constantly

Carry papers, clip board, supplies, etc.

Push/Pull

Constantly

Wheeled carts

Climbing stairs/steps:

Frequent

To get in the building and reach offices

Climbing ladders:

Occasional

 

Bending at waist:

Constantly

 To reach lower level storage shelves

Twisting at waist:

Constantly

In office chair

Crouching:

Constantly

 

Kneeling/squatting:

Constantly

To reach lower level storage shelves

Crawling

Occasional

 

Reaching:

Constantly

To hand forms to folks, or put office supplies away

Below knees:

Constantly

To put supplies away

Above shoulder:

Constantly

To put supplies away

Repetitive arm motion:

Constantly

 

Repetitive hand motion:

Constantly

Use of keyboard, and dominant hand writing

Handling/Grasping

Constantly

Writing, use of clip board pens, etc.

Hand (Power) Grasp:

Constantly

 

Finger (Pinch) Grasp:

Constantly

Writing

Fine Finger Manipulation:

Frequent

Keyboarding

Dominant Hand Required:

Frequent

Writing

Foot Controls

Not Present

 

Hearing:

Constantly

 

Talking:

Constantly

Communicate supervisor and coworkers. Direct workers

Seeing:

Constantly

Vision is mandatory.

 
 
 
 
 
 
 
 
OTHER FACTORS
Whole body vibration:  Not present.
Upper extremity vibration:   Not present.
Noise:  Not measured.
Below normal temperatures as part of the job:  Worker is exposed to temperatures of 34-37 degrees for up to 10% of work shift.
Work Environment:
Occasionally exposed to work near moving mechanical parts and extreme cold (non-weather).
Occasionally exposed to wet or humid conditions (non-weather).
Occasionally exposed to fumes or airborne particles