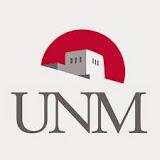 Program Specialist at University of New Mexico
Albuquerque, NM
Requisition ID
req11066
Working Title
Program Specialist
Position Grade
12
Position Summary



The CTSC is a member of the national Clinical Translational Science Award (CTSA) consortium. The National Institutes of Health (NIH), with the CTSA promotes this emphasis on clinical and translational research nationally, to facilitate the expansion of clinical research, the training of clinical researchers, and the emergence of community voice in the direction and implementation of clinical research.

The CTSC Team Science Program Specialist will serve as the lead administrative support teammate for the Team Science section as well as assist in the Tracking and Evaluation unit of the CTSC. The Team Science Program Specialist will coordinate monthly Synergy Meetings, support selected Biodesign projects, and serve as the liaison with Signature Programs within the UNMH HSC. The position is also integral in commercialization and entrepreneurial activities of the CTSC's Team Science unit. 

The Program Specialist will assist the Tracking and Evaluation Program Manager in the coordination and gathering data regarding the various CTSC units and help ensure that tracking and evaluation procedures are adopted consistently and uniformly across the CTSC's components.

 

TERM APPOINTMENT; FUNDING AVAILABLE THROUGH 03/31/2020; CONTINUANCE BEYOND THAT DATE SUBJECT TO AVAILABILITY OF ADDITIONAL FUNDING. The UNM Clinical Research Center (CTSC) has over 35 years of continuous funding as a well-established NIH FUNDED research center.

 

 

Duties and Responsibilities

1.    Plans and coordinates the development, implementation, and execution of administrative support efforts in the CTSC's Team Science unit. 

2.    Oversees and administers tracking for monthly Synergy meetings.

3.    Oversees, plans, and coordinates the development and implementation of CTSC's Team Sciences commercialization and entrepreneurial events.

4.    Collets, enters, and/or updates data to maintain CTSC-wide records and databases, as appropriate; establishes and maintains files and records for the office.

5.    Assists with analyzing program-level data for annual progress reports to NIH.

6.    Tracks publications resulting from CTSC members, including performing PubMed searches.

7.    Maintains a scheduling and tracking database.

8.    Assists Sr. Program Manager with Annual Federal Progress Report.

9.    Monitors use of evaluation databases

10.  Supports implementation of Common Metrics across Evaluation program 5

See the Position Description for additional information.

Conditions of Employment
Minimum Qualifications

High school diploma or GED; at least 6 years of experience directly related to the duties and responsibilities specified.

Completed degree(s) from an accredited institution that are above the minimum education requirement may be substituted for experience on a year for year basis.

Preferred Qualifications

Bachelor's Degree

Experience with Tracking and Evaluation.

Strong experience with event coordination and planning

Advanced knowledge of Excel

Knowledge of and/or experience working with the Clinical and Translational Science Center.

Previous experience providing administrative support to faculty and staff.






Additional Requirements
Campus
Health Sciences Center (HSC) - Albuquerque, NM
Department
CTSC Administration Gen (672B)
Employment Type
Staff
Staff Type
Term - Full-Time
Term End Date
03/31/2020
Status
Exempt
Pay
$2,986.30 to $4,478.93
Benefits Eligible
This is a benefits eligible position. The University of New Mexico provides a comprehensive package of benefits including medical, dental, vision, and life insurance. In addition, UNM offers educational benefits through the tuition remission and dependent education programs. See the Benefits home page for a more information.
ERB Statement
Temporary and on-call employees working an appointment percentage of 26 (.26 FTE) or greater, per quarter, will be eligible to earn retirement service credits and thus are required to make New Mexico Educational Retirement Board (NMERB) contributions. More information pertaining to your FTE and NMERB contributions can be reviewed on the NMERB Guidelines Clarified webpage.
Background Check Required
No
For Best Consideration Date
10/23/2019
Application Instructions
Resume, Cover letter, 3 supervisor references - All 3 must be attached to be considered for position.



Positions posted with a Staff Type of Regular or Term are eligible for the Veteran Preference Program. See the Veteran Preference Program webpage for additional details.

The University of New Mexico is committed to hiring and retaining a diverse workforce. We are an Equal Opportunity Employer, making decisions without regard to race, color, religion, sex, sexual orientation, gender identity, national origin, age, veteran status, disability, or any other protected class.