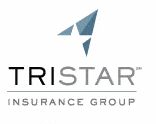 Programmer Analyst at Tristar Insurance Group
Long Beach, CA 90755
POSITION SUMMARY: Programmer Analyst
ESSENTIAL DUTIES AND RESPONSIBILITIES:
Implement new interfaces
Maintain and support existing interfaces.
Complete daily Departmental duties as assigned in a timely and professional manner.
Provide support for new system / application testing and implementation
Performs other duties as assigned
QUALIFICATIONS REQUIRED:
Education/Experience: Bachelor's degree in Software Engineering field (preferred); four (4) to six (6) years related experience; or equivalent combination of education and experience.
Knowledge, Skills and Abilities:
Preferred Skills
Knowledge of Internet/Intranet, client/server technologies.
2+ years hands-on experience with Oracle RDBMS
4+ years' experience of JAVA language
Good analytical skills - ability to define problems, collect data, establish facts, and draw valid conclusions
Good knowledge of data structure, data exchange and data conversion
Good knowledge of Software development life cycle
Good organization skills. Ability to handle multiple tasks simultaneously and work with manager to get the appropriate priority level assigned to meet strict deadlines.
Good written and verbal communication & presentation skills - effectively present information and respond to questions from clients, vendors and staff; ability to interpret an extensive variety of technical instructions in an architectural/functional diagram
The following Skills will be plus
Knowledge of Workers Comp & Claims Management System will be plus
JAVA based internet technologies – will be plus