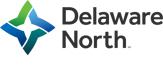 Project Administrative Assistant at Delaware North
Kennedy Space Center, FL 32899
Our Exciting Work Environment
Delaware North operates the Kennedy Space Center Visitor Complex. Bringing to life the epic story of the U.S. space program, offering a full day or more of fun, inspiration and educational activities, including the new Astronaut Training Experience®, Heroes & Legends, featuring the U.S. Astronaut Hall of Fame®, Kennedy Space Center Tour featuring the Apollo/Saturn V Center with an actual Saturn V moon rocket, Space Shuttle Atlantis®, Shuttle Launch Experience®, IMAX® films, Astronaut Encounter, Rocket Garden, and more.
Position Details
Provide administrative support to project teams for project documentation through utilization of project management systems to assist the team in tracking contractor payments, open punch list items, and contract deliverables.
Assist the project team in standardization initiatives to assist with timely and consistent project completion. This will include ensuring timely updates to project schedules so that risks to project completion dates can be mitigated.
General office activities such as filing, office organization, and supply maintenance.
Assist the project team in collecting and compiling required documentation for project closeout.
Coordination of project team activities such as meetings and walkdowns.
Assist the project team during the project planning phase by preparing schedule baseline, risk, liability and other required templates for use throughout the project lifecycle.
Frequently review schedules with the assistance of the project team to ensure consistency and accuracy.
Interact with other departments to ensure knowledge transfer of upcoming scheduled activities, including creating work requests or coordinating other required project resources.
Qualifications
Minimum of three (3) years of experience a project management environment preferably in construction.
Prior project scheduling and coordination experience preferred.
 Must have excellent written and interpersonal communication skills. Must be self-directed and able to handle multiple tasks simultaneously. Government subcontracting or management experience preferred.
Who We Are
Take your career beyond the ordinary—to the extraordinary.
At Delaware North, you'll love where you work, who you work with, and how your day unfolds. Whether it's in sporting venues, casinos, airports, national parks, iconic hotels, or premier restaurants, there's no telling where your career can ultimately take you. We empower you to do great work in a company with 100 years of success, stability and growth. If you have drive and enjoy the thrill of making things happen - share our vision, grow with us.
Delaware North is one of the largest privately held hospitality companies in the world. Founded in 1915 and owned by the Jacobs family for more than 100 years, Delaware North has global operations at high-profile places such as sports and entertainment venues, national and state parks, destination resorts and restaurants, airports, and regional casinos. Our 55,000 employee associates are dedicated to creating special experiences one guest at a time in serving more than a half-billion guests annually. Delaware North operates in the sports, travel hospitality, restaurant and catering, parks, resorts, gaming, and specialty retail industries and has annual revenue of about $3 billion. Learn more about Delaware North, a global leader in hospitality, at www.DelawareNorth.com.
All applicants will be subject to a pre-employment background check and may be subject to a pre-employment drug test depending upon the position and/or client requirements.
Delaware North Companies, Incorporated and its subsidiaries consider applicants for all positions without regard to race, color, religion, creed, gender, national origin, age, disability, marital or veteran status, sexual orientation, or any other legally protected status.  Delaware North is an equal opportunity employer.