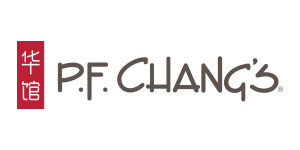 Manager of Operations Services at PF Chang's China Bistro
Scottsdale, AZ
Job Ad
Are you passionate about P.F. Chang's? Do you like the idea of making a big impact on training for our restaurants across the organization? Do you enjoy writing content that will be utilized to train team members across a number of initiatives? If you answered 'yes!' to all these questions, then we are looking for you!
We are seeking a Manager of Operations Services who will play a key support role in supporting the Operations Services Team and initiatives that impact our restaurants. The Manager of Operations Services will edit and write operations related content, track operations testing procedures, and manage rollout postings. Additionally, they will assist with in-restaurant support during field tests and/or Pilots.
WHAT YOU'LL DO:
+ Tracks and maintains field reporting, testing and pilot materials
+ Develops content for field tests, pilot and "limited time only" training and rollout materials for clarity and consistency
+ Works with Subject Matter Experts to ensure quality and accuracy of content
+ Prepares print files and sends to press according to determined schedules
+ Leads the "Killer Idea" program to include managing the communication, tracking and follow up on ideas submitted and those being evaluated for implementation
+ Responsible for the organization of presentations and set-up of monthly communication calls or webinars
+ Manages content on the Lucky Cat Portal/ SharePoint sites for Rollout Materials and Standard Operating Procedures
+ Manages and proofs the content for the weekly newsletter to field operations (The Let Us Wrap)
+ Manages and completes UAT (User Acceptance testing) for all POS, ATO, AGM updates
+ Assists in timely and effective communication of operations initiatives and programs to the field
+ Assists in operations deployment to ensure effective and successful implementation of initiatives
+ Collaborates with a cross-functional team in the completion of project requirements for POS (Aloha Point of Sale), ATO (Aloha Take Out), and AGM (Aloha Guest Manager) updates
+ Partners with the Executive Operation Team, Regional Vice Presidents and the Vice President of Culinary Operations to create support material for Market Partner Meetings
Job Description
WHO WE'RE LOOKING FOR:This role will be based out of the Scottsdale, Arizona corporate office. Interested candidatemust be willing to relocate to Arizona.
Experience:
+ College degree preferred
+ A minimum of 2 years restaurant management experience; highly prefer prior experience in a restaurant management role with P.F. Chang's
+ Strong experience with Synq3, Aloha, Aloha Guest Manager or other reporting programs is preferred
Skills:
+ Superior writing, editing and proof reading skills
+ Ability to work and collaborate effectively with a team
+ Ability to work effectively under the pressure of deadlines and adapt quickly to shifts in priorities
+ Excellent time management and organization skills with strong attention to detail; ability to handle multiple tasks simultaneously and meet assigned project deadlines
+ Self-motivated with a focus on producing quality work
+ Adept at using Word, Adobe, Power Point, Publisher; experience with other reporting programs
Abilities:
+ Must be able to lift, carry, push, or pull up to 10 pounds throughout the work day
+ Must be able to stoop, kneel, crouch, or crawl 10% or less of the work day
+ Must be able to talk, see, hear, concentrate, think, learn, and reason for all of the workday
+ Must be able to stand for long periods of time when supporting a new restaurant opening
+ Must be able to work for extended periods of time, beyond the normal 9 hour work day
+ Must be able to use a keyboard and do manual tasks for prolonged periods of time throughout the workday
+ Must be able totravel up to 50%of work schedule