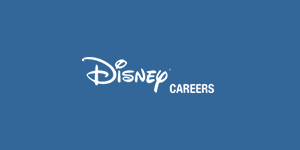 Project-Business Analyst at Walt Disney Company
Bristol, CT
Job Summary:
The Project Business Analyst - Content Business Operations will perform all organizational and analytical responsibilities required to archive historic storytelling content within ESPN's rights management software (i.e. RightsLine). This role's primary responsibilities include locating, organizing, reviewing, and entering all manner of wrapbook documentation and data (e.g. licenses, releases, footage logs, insurance certificates, etc.).

This is a one year project position
Responsibilities:
Thoroughly reading and analyzing a wide variety of complex and inter-connected documentation (e.g. licenses, releases, insurance certificates, production service agreements, footage logs, music cue sheets, scripts etc.).
Compiling and summarizing all relevant information from these documents for archival purposes; a task that requires a keen eye and discerning mind.
Sorting and organizing documentation into strictly defined folder structures within SharePoint.
Hyperlinking documents within RightsLine.
Data entry of content (e.g. network, duration, release date, department, sport category, etc.).
Data entry of contracts (e.g. agreement type, start date, option reminder date, contracting party, etc.).
Data entry of rights information (e.g. licensor, term, distribution limits, material type, duration, etc.).
Data entry of other relevant information (e.g. contacts, scripts, music cue sheets, footage logs, etc.).
Partner with Business Affairs as well as other ESPN departments to verify data.
Assume various projects as assigned and/or approved by department management, providing progress reports, target date for completion, and follow-up.
Basic Qualifications:
Must possess the ability to identify, sort, analyze, and summarize all manner of documentation (e.g. licenses, releases, insurance certificates, production service agreements, etc.).
Must possess strong organizational skills (i.e. budgeting time, prioritizing workload, accuracy and attention to detail in all tasks, etc.).
A minimum of 1-2 years of data entry experience or related office experience.
1+ years of contract or rights-related experience.
Has demonstrated the ability to work independently in order to complete time-sensitive, high-volume projects and/or tasks.
Strong communication skills; both written and oral.
Teachable (i.e. willing to listen and adapt to constructive feedback).
Preferred Qualifications:
Has production-related experience with features and/or packaged show content, including familiarity with industry terminology.
Takes initiative; suggests ideas and solutions to problems that arise or before they occur.
Excellent communication/interpersonal skills.
Ability to establish and maintain strong working relationships with team members.
Required Education
High School Diploma or Equivalent
Preferred Education
Bachelor's Degree or equivalent
About ESPN:
Working at ESPN is unlike anything else. That's because we're always finding new ways to interact with fans – however and wherever they connect with sports. Every day we're doing things that no one has done, all in a dynamic culture where we defy odds and continuously outdo ourselves. When you have the latest technology, game-changing ideas and world-class talent on your team, every day is extraordinary.
About The Walt Disney Company:
The Walt Disney Company, together with its subsidiaries and affiliates, is a leading diversified international family entertainment and media enterprise with the following business segments: media networks, parks and resorts, studio entertainment, consumer products and interactive media. From humble beginnings as a cartoon studio in the 1920s to its preeminent name in the entertainment industry today, Disney proudly continues its legacy of creating world-class stories and experiences for every member of the family. Disney's stories, characters and experiences reach consumers and guests from every corner of the globe. With operations in more than 40 countries, our employees and cast members work together to create entertainment experiences that are both universally and locally cherished.
This position is with ESPN Productions, Inc., which is part of a business segment we call ESPN.
ESPN Productions, Inc. is an equal opportunity employer. Applicants will receive consideration for employment without regard to race, color, religion, sex, national origin, sexual orientation, gender identity, disability or protected veteran status. Disney fosters a business culture where ideas and decisions from all people help us grow, innovate, create the best stories and be relevant in a rapidly changing world.