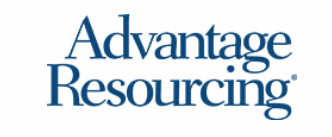 Project Buyer at Advantage Resourcing
Fountain Valley, CA 92708
KEY ACCOUNTABILITIES:
RFQ AND COST NEGOTIATION:

RFQs process and coordinate all required activity with suppliers.

Review costs with buyer and engineering.

Conduct supplier negotiations and develop Performa orders.

Administer supplier long term agreements.

Drive cost reductions in every assigned commodity.

Monitor and evaluate supplier performance, including supplier development and continuous process/cost improvement.

Develop and maintain product, service, and industry and market knowledge.

Assist vendors with the new RFQ bidding system MSAPTURN. 
MARKET RESEARCH AND DATA ANALYSIS:

Develop a strategy to negotiate cost on launched products Maintain accurate documentation to support internal reviews, customer or company audits and fact-finding/negotiations.

Advise appropriate departments of potential changes in parts, tooling, procedures or manufacturing methods of suppliers (as information is made available during the proposal process).

Incorporate efficiencies, automation and templates that will add value to the current purchasing process.

Update system relative to potential changes to standard costs, PPV (Purchase Price Variance) and lead-times.

Ensure material estimates are aligned with strategic supplier relationships and supplier capabilities.

Interface with suppliers and promote a positive company image. 
SUPPLIER MANAGEMENT: Responsible to create and manage suppliers (domestic & overseas).

This is to include; develop and maintain Suppliers capable of meeting quality, cost, timelines, IWD, cycle-time and technology expectations.

Obtain yearly cost reduction from suppliers. 



PURCHASING SUPPORT:

Support the supply team with the managing of all core parts that pertain to individual accessories with the vendor you are responsible for. 



PURCHASING SUPPORT WITH OTHER DEPARTMENTS:

Support Supply and Finance Department for any discrepancies with suppliers related to billing, create sample part purchase orders plus reconcile and not limited to other related activity.

Research and report supplier financial obligations through Dun & Bradstreet. 
KEY PERFORMANCE INDICATORS:
Identify strategies and implement tactics to achieve annualized net savings of approximately 2 percent.

Development of the supply base to achieve the lowest total cost using quality expectations, cost, delivery, service, inventory and continuous improvement metrics.

Identify and eliminate barriers within internal organizational structure to enhance supplier's performance, by providing OEM with a competitive advantage; using the strategic sourcing process to encourage teamwork, innovation and continuous improvement with the supply base.

Negotiate business and pricing agreements to gain maximum value, while minimizing risk; ensure coverage in confidentiality, liability and governmental regulations.

Lend support and participate in operational team strategy work; manage database of supplier activity including spend, pricing and project status.

Lend support to initiatives related to forming longer-term relationships, such as affiliations, asset support, etc. with suppliers; provide data and related information in those discussions with suppliers.

Lead development of commodity sourcing strategies. Work with other business functions to gain their input/support.

Embrace and manage the purchasing and supply management processes.

Develop and or maintain tracking systems to measure sales and open orders with local vendors and with HQ.

Assist vendors with MSAPTURN system technical issues and online training.

Assist engineering department to purchase sample parts/materials for development and quality evaluation purposes.

This position requires a good level of problem solving as it deals with both vendor and customer billing concerns.
WORK SCHEDULE/TRAVEL:
8:00 am - 5:00 pm

Occasional overnight travel (up to 20%) by land and/or air.
EDUCATION REQUIREMENTS:
Bachelors p

referred

Bachelor's Degree preferably in Business of Supply Chain Management or equivalent combination of education and experience.
EXPERIENCE REQUIREMENTS:
2+ years of automotive or automotive related business experience (import experience desirable). 

Preferred candidate would have experience in buying and RFQ report generation, billing and accessory processes within a wholesale OE environment.
Advantage Resourcing is committed to providing equal employment opportunity for all persons regardless of race, color, religion, sex,sexual orientation, gender identity, age, marital status, national origin, citizenship status, disability or veteran status.