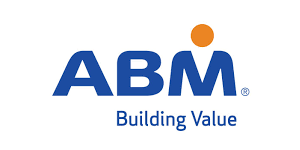 Project Coordinator at ABM Industries
HOUSTON, TX
ABM (NYSE: ABM) is a leading provider of facility solutions with revenues of approximately $6.4 billion and over 130,000 employees in 300+ offices deployed throughout the United States and various international locations. ABM's comprehensive capabilities include electrical & lighting, energy solutions, facilities engineering, HVAC & mechanical, janitorial, landscape & turf, mission critical solutions and parking, provided through stand-alone or integrated solutions. Founded in 1909, ABM provides custom facility solutions in urban, suburban and rural areas to properties of all sizes — from schools and commercial buildings to hospitals, data centers, manufacturing plants and airports.
Job Title
Project Coordinator
Education
High School or GED
Career Level
Experienced (Non-Manager)
Job Type/ FLSA Status
Salaried Exempt
Job Description
We are looking for a Project Coordinator that's goal oriented, self motivated, multi-tasker and has demonstrated leadership skills. As the Project Coordinator, you will provide staff support to Project Manager and Service Manager to assure a smooth and timely flow of materials, tools, test equipment, and paperwork for commercial projects.
Duties Include:
•    Provide equipment, materials, tools, and logistical support to the field to assure maximum productivity.
•    Inform manager of work progress, customer relations, field personnel relations, material administration, and other matters affecting service operations.
•    Immediately advise manager of customer complaints to expedite resolution to assure and maintain long term relationships. 
•    Communicate resolution to customer.
•    Collect/organize bids for project manager.
•    Create and maintain job specific schedules of manpower requirements for field employees in a manner that maximizes efficiency and ensures customer satisfaction.
•    Perform auditing of assigned paperwork to assure accurate and timely processing.
•    Backup to Dispatcher when needed.
•    Maintain understanding of mechanical systems to effectively coordinate movement, control, and handling of materials, and tools for field service representatives.
•    Sufficient knowledge of geographical layout to make logical decisions concerning purchasing and transfer of tools, materials, and equipment.
•    Maintain awareness of availability of equipment and how utilized. 
•    Locate, purchase, and coordinate use of equipment to best meet needs of field personnel.
•    Maintain tool locker, log location, and use of all special tools assigned. Distribute and account for all special tools. 
•    Assist in purchase of tools at direction of Manager. 
•    Assign and maintain inventory of all tools by vehicle or service representative.
•    Build and maintain rapport and positive working relationships with field and office personnel to resolve problems, exploit opportunities, and maximize profits. 
•    Process all data according to company and ABM procedures.
•    Build Rapport and positive working relationships with customers, vendors, and other outside contacts.
•    Assure all contract files are properly established and maintained
•    Recognize the relationship between good performance, customer satisfaction, and sales opportunities. Understand sales objectives. 
•    Promote upgrading and new business by continuously reporting sales leads.
•    Provide support for any special projects as assigned by your Manager. These special projects, at the determination of your Manager, may or may not become part of this position's primary responsibilities
 
Minimum Requirements
•    At least 2 years of experience in the construction, facilities engineering, or similar Industry.
•    We are looking for someone with a high-energy level with an unbridled will to succeed.
•    Mechanical aptitude and any experience in the HVAC industry would be a PLUS.
•    Familiar with MS Project, Excel, and MS Office.
•    Effective time management skills.
•    Strong Organizational skills.
•    Exceptional communication skills.
•    Clean Driving Record.
•    Background check will be required.
 
Location
HOUSTON, TX US (Primary)

ABM is an EOE (M/F/Vet/Disability/Gender Identity/Sexual Orientation)
California Consumers Notice http://www.abm.com/californiaprivacy