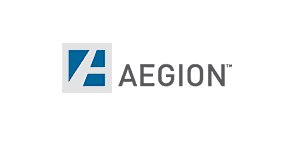 Entry-Level Construction Project Engineer at Aegion Corporation
Santa Fe Springs, CA 90670
Corrpro, a subsidiary of Aegion Corporation, is a corrosion engineering, cathodic protection, and corrosion monitoring business for the protection and preservation of infrastructure. Corrpro provides professional corrosion consulting and cathodic protection engineering services to major oil companies, government agencies, municipal water, sewer and gas utilities, universities, and public transportation agencies. Corrpro has construction installation services, including crews and equipment to install cathodic protection systems.  For more information, visit www.corrpro.com.
Corrpro is seeking a dynamic Construction Project Engineer to be responsible for providing technical support to the Operations Team on the project in Santa Fe Springs, CA.
Review submittals and shop drawings, ensure on time material deliveries and maintain document control (RFIs, change orders, as-builts, etc.) to ensure effective material procurement to maintain schedule and budget.

Participate on bid teams by performing quantity-take offs, preparing bid packages and performing subcontract/supplier outreach.

Assist with the preparation and running of weekly subcontractor and Owner coordination meetings and maintain meeting minutes.

Participate in all aspects of safety on the jobsite including safety meetings, safety walks, weekly safety audits,

Maintain quality control documentation and facilitate and/or participate in preparatory meetings, initial Inspections and follow-up

Explores the project's theoretical, mechanical and logistical implementations and provides analysis to safely and efficiently complete project tasks

Devise an overall execution plan for the proposed project considering all relevant abstract data such as; blueprint drawings, estimated cost, feasibility, turnaround logistics, structural longevity, performance assessments, and resources available to complete assigned task

Review quotations utilizing supplier information, cost standards, technical information from quality, manufacturing, engineering and design

Prepares a Project Execution Plan (PEP) that identifies the project team organization, identifies each specific task or phase and all work that must be performed to complete the project

When applicable, works directly with Client and / or Sub-Contracted services for preparation and drafting of designs, verifies accuracy of designs, schematics, product specifications, operations and other documentation necessary to facilitate project completion.

Outlines a schedule to ensure that the project can be completed on time and develops an estimate and schedule of the manpower requirements needed to complete the project.

Conducts Project Kick-Off Meeting to review the PEP with project team members

Notifies Finance / Accounting function when project is approaching closure cycle and ensures all files / documents are retained in accordance with corporate policy.

Maintains direct contact with Clients on a consistent and continual basis to discuss technical and scheduling issues

Conducts project staff meetings to review progress

Participates in the month end project review

Determines possibility of conflicts/delays in the construction process by review project drawings. Analyzes the process to determine likelihood of detection and resulting effect. Suggests preventative steps for correction

Prepares and issues a monthly project progress report, as required

Provides Estimating, Sales and Marketing Departments with project expectations including financial and manpower requirement for assigned task.

Reviews, approves, and provides necessary documentation for invoicing in a timely manner

Reviews Revenue Summary Reports monthly, including the status of A/R and WIP

Prepares and/or reviews engineering change requests from customer; discusses feasibility with Operations, Quality Control and Safety Departments; develops and oversees preparation and implementation of all engineering change notices and document change control.

Prepares monthly invoices, responsible for tracking project monthly billings.

Ensures that all technical design changes are approved to conform to the standards, systems and procedures as prescribed by the requirements of the project

Solicits the help of the Project Director and other Project Managers, as appropriate, to solve scheduling or technical problems encountered in the progress of the work

Responsible for the research and development of new techniques, tools, methods, or components to enhance or improve existing services.

Evaluates the effect of scope changes on project budgets and schedules, then negotiates with the client to increase fees required to accommodate such scope changes as necessary
BS Degree in Engineering or equivalent from a four-year college or university

A minimum of three to five years of construction industry experience, required

Knowledge of cathodic protection systems, highly preferred

Knowledge of construction techniques, estimating and

field support, required

Knowledge of construction management and inspection

Knowledge of California Prevailing Wage, a definite plus

Experience with Primavera P6, SAP, and other Project Controls tools

Extensive experience with MS Excel, Access

Ability to read, analyze, and interpret very complex documents

Ability to consolidate and analyze large amounts of data

Ability to effectively present information to Project Team

Strong written and verbal communication skills
Compensation & Benefits - Our company offers a Competitive Salary with Career Growth Opportunities and a Full Benefits Package including Medical, Dental and Vision Insurance, 401k, Quarterly Bonus Potential, 14 days Paid Time Off and 8 paid Holidays per year, Tuition Assistance, and much more.
Aegion is an Equal Opportunity Employer.  Equal opportunity is a sound and just concept to which Aegion is firmly bound. Aegion will not engage in discrimination against, or harassment of, any person employed or seeking employment with Aegion on the basis of race, color, religion, sex, sexual orientation, gender identity, national origin, age, non-disqualifying disability, status as a protected veteran or other characteristics protected by law.
VEVRAA compliant – priority referral Protected Veterans requested.