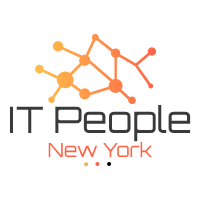 PROJECT MANAGEMENT at Chainyard, An IT People Corporation Business Unit
San Juan, PR 00936
To Exercise the Position in:
To Work 100% in Puerto Rico
General Roles and Responsibilities:
Provide PM control support to our team and clients in areas such as IT projects, customer service, operations, marketing and commercial strategy.
Ensure all of our projects are on track with project requirements, deadlines, and schedules.
Establish effective project communication plans as well as ensures team adheres to quality standards working under an implementation discipline of change management control.
Able to development of manual, training materials, sample display, or documents as needed to ensure successful implementation, and completion.
Conducts ongoing project evaluation and identifies successful and unsuccessful project elements.
Prepare weekly reports and updates as needed, status reports by gathering and summarizing relevant information.
Able to analyze and understand the specifications of the business processes of the client's requirements or market necessities.
Comply with IT industry standards and project plans deadlines.
Able to implement software solutions using Project Management methodology together with the clients and IT team.
Develop software solutions documentation such as layouts, requirements tables, flow charts, etc.
Technical Skills Requirements:
Experience using PM tools as GitHub, MS Project, SCORO, PROOFHUB, etc.
Ability to manage multiple projects at any given time within budget guidelines and completed in a timely manner.
Strong understanding of formal project management methodologies.
Demonstrated problem solving skills with strong leadership to resolve conflict, overcome obstacles and motivate a project committee.
Educational Requirements:
The ideal candidate for this positions should have a Bachelor's degree or higher in Engineering, Information Systems, Master or related PM discipline or equivalent years of relevant. Project Management Professional (PMP) certification a plus.
Soft Skills and Others Requirements:
Language Skills: Ability to write and speak effectively English and Spanish.
Teamwork, success oriented and time management skills
Work authorization for United States (Required)
Willing to travel - United States (35%)
Able to work well independently
Able to follow directions and execute a plan of action
Experience Requirements:
5+ yrs. Project Management
3+ yrs. Knowledge of Kanban, CPM, SCRUM, Agile Family
2+ yrs. IT Projects
4+ yrs. Business and Operations Projects