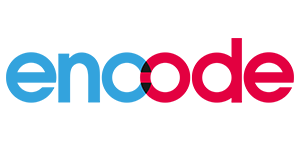 Monitoring Administrator - Cloud at Encode Inc.
Radford, VA 24142
Monitoring Administrator - Cloud
3-5 years' experience as a Monitoring Administrator
Strong knowledge of automation concepts, tools, and scripting languages (PowerShell, DSC, Ansible, Puppet, Chef, etc.)
Our client seeking an experienced Monitoring Administrator to support Cloud Services infrastructure. Client plans to offer managed cloud services in MS Azure to be followed closely by AWS
About Client
Our client is an American, multinational information technology company operating in over 170 countries. They believe that progress is made through progressive thinking, progressive leadership, progressive policy and progressive action. Their brand is highly esteemed and valued around the world by forward-thinking clients, employees and communities. Their product offerings include leading edge enterprise hardware, open source software development tools, cloud-based services, artificial intelligence and cognitive computing. Join the next generation of innovators, inventors and entrepreneurs who are changing the very way the world works.
Job Key Responsibilities
Build new cloud-based data center services environments for DoD cloud initiatives.
Assist with identifying and planning potential new cloud services, features, and capabilities.
Serve as overall subject matter expert on Monitoring Administrator technology and market capabilities/trends.
Design and operate secure monitoring solutions that provide availability and performance insight into Operating Systems, applications, and network infrastructure using a variety of management protocols
Ensure ongoing availability of monitoring solutions through sound management of monitoring infrastructure components
Create customized health monitors and alerts as needed
Collaborate with internal and external parties to transform high-level technical objectives into comprehensive technical requirements.
Formulate detailed network, storage, and compute design specifications for stable and secure computing operations in a dynamic cloud-based environment.
Make recommendations for improvements to security, scalability, manageability, and performance across a wide variety of network, storage, and compute technologies.
Job Must Haves
Mid to senior level Monitoring Administrator experience in a cloud environment
Security+ (Or equivalent IA cert) and computing environment certification (i.e. MCSA, GMON, etc.)
Strong verbal and written communication skills
Experience effectively managing multiple large-scale projects
Experience automating routine administrative tasks
Understanding of network, storage, server, and application technologies
Strong understanding of WMI and SNMP
Strong knowledge of automation concepts, tools, and scripting languages (PowerShell, DSC, Ansible, Puppet, Chef, etc.)
Nice to Haves:
Working knowledge of DoD STIGs, and IA Vulnerability Management (IAVM)
SOUND LIKE YOU?
For more information you can contact Gina Dilusant at (732) 637-1900 or at apply@encodeinc.com quoting Job Reference 2554 or alternatively, apply here to register your interest.
About Encode
We embrace the philosophy that we have (2) clients. You are one…the uniquely skilled resource and the end-client is our second client. We collaborate with both you and the end-client to ensure we have a career enhancing, financially attractive assignment for you and an innovative, problem solving skilled technical resource for the end client. Things we excel at:
Direct client relationships
Client feedback on resume submissions (3-5 days)
Client feedback on interviews (2-4 days)
Regular updates from dedicated Encode coverage team
Quick/seamless onboarding
Direct deposits
Benefits
Qualified profit-sharing plan
Let a career minded, dedicated professional work for you. Call me.
Industry
Information Technology & Services
Employment Type
Employee
This role is for a federal client. Must have Active Secret Clearance.
Job Functions
Engineering
Information Technology
Start: ASAP
Duration: 1 year+
Location: Radford, VA
114,492 - 114,492 /year
Middleware Administrator
What is this?