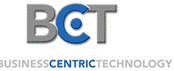 Project Manager 5363 at Business Centric Technology
Irving, TX 75039
Business Centric Technology has partnered with an excellent client to fill a direct hire Project Manager job in DFW area. This role will manage complete planning of IT applications development projects plus projects in IT Infrastructure, from planning through utilization. To be considered for this position you will need excellent communication skills both verbal and written in order to collaborate with the development team and make project presentations.
Duties of the Project Manager include:
Manage the overall planning, guidance, execution, regulation, and conclusion of assigned projects.
Determine each project's scope, intention, and applications.
Manage the job from start to finish and software development for those projects.
Establish precise work plans, work breakdown designs, risk assessment/management strategy, employment needs, and timelines.
Analyze, organize and assign job activities and duties
Supervise, record and oversee project functions, agenda, and complete nature of project movement and results.
Establish project distribution tasks, actions and results are defined and reported in business plans and deadlines.
Direction and support given to team at all times.
Excellent communication skills both verbal and written in order to collaborate with the development team responsibilities, target dates, project status, and resource needs.
Coordinate with business analysts to specify job sphere and useful demands.
Administer adjustments within assigned projects.
Establish, report, heighten and address issues.
Qualified candidates will have:
Bachelor's degree in information technology, computer science or related field required.
Hands-on experience in applications development is preferred.
Five plus years of experience executing complicated IT Development projects in the retail supply chain industry.
Nine plus years IT experience with lengthy hands-on experience in project management.
Agile / Lean methodologies and Waterfall development processes experience a must.
WMS (Warehouse Management Systems), Microsoft Project, Windows OS
Capability to work on several projects at once and deliver infrastructure, governance, and BI activities under strict deadlines.
Distribution industry experience is a plus.
Knowledge of a variety of platforms, technologies, and languages.
Background establishing and enforcing best practices.
Qualified to influence, mentor, communicate and build unity that builds a collaborative and never-ending developing environment.
Critical, analytical thinker with excellent attention to detail.
Adequate and efficient problem-solver.
Project management certificate a plus.
If this is you, please apply now or call 972-267-7950 to speak to a recruiter about more details.
$93,811.00 - $126,775.00 /year
Project Manager (General)
What is this?