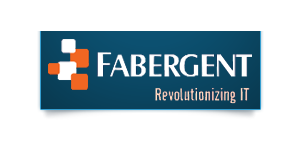 Project Manager (AV industry) at Fabergent
Dulles, VA
Company Description
null
Job Description
Maintain and develop strong relationship with our clients

Review & understand SOWs and project contract to determine project timeline, manpower requirements, and equipment lead time.
Responsible for coordinating all activities associated with the timely, accurate, and on-budget completion of the project, according to established project management procedures using company CRM and project management tools.
Responsible for leading Internal and External kick-off meetings at the start of projects.
Responsible for effective communication with customer including change orders, deliveries, and site requirements.
Provide regular updates to Account Manager and Director of AV including standard project review meetings
Engage Finance/accounting and purchasing department personnel as need for equipment procurement and invoicing.
Review project status weekly to ensure schedule is met and adequate resources are available for project completion.
Raise awareness to management immediately regarding potential delays, resource shortage, and projected non-budgeted costs.
Ensure that any and all changes to scope, schedule, and cost are handled in accordance to stated change management process.
Retain responsibility for resolving all project related issues
Prepare project reports as requested by Director of AV and Chief Operating Officer.
Keep accurate files and records of project status and activities via company's CRM and project management software.
Respond to communications from customers regarding problems or concerns in a timely and professional manner with by returning all phone calls or emails by the end of each business day
Other duties as may be necessary to fulfill the responsibilities of this position
Qualifications
5+ years AV industry experience.
Ability to supervise and manage tasks and personnel to meet project timeline and budget.
Must have a fundamental understanding of AV system functionality and installation process and techniques.
Ability to trouble shoot and solve technical, personnel or other project related issues.
Proficiency with Microsoft Office, Microsoft project, Adobe Acrobat, and AutoCAD viewing or markup utilities.
Ability to generate timely, concise, and effective business correspondence.
Ability to read and comprehend project technical documents including, but not limited to;
engineering and architectural drawings, schedules, test reports, or commissioning documents.
Ability to create and maintain construction schedules.
Ability to interact with employees, customers and colleagues in a professional and courteous manner.
Effective time management and attention to detail.
CAPM, PMP preferred but not required.
Additional Information
All your information will be kept confidential according to EEO guidelines.