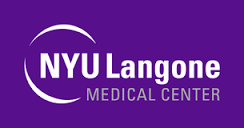 Project Manager-* Boynton Beach,FL* at NYU Langone Medical Center
Boynton Beach, FL
NYU Langone Health is a world-class, patient-centered, integrated academic medical center, known for its excellence in clinical care, research, and education. It comprises more than 200 locations throughout the New York area, including five inpatient locations, a children's hospital, three emergency rooms and a level 1 trauma center. Also part of NYU Langone Health is the Laura and Isaac Perlmutter Cancer Center, a National Cancer Institute designated cancer center, and NYU Grossman School of Medicine, which since 1841 has trained thousands of physicians and scientists who have helped to shape the course of medical history. For more information, go to nyulangone.org, and interact with us on Facebook, Twitter, YouTube and Instagram.
Position Summary:
We have an exciting opportunity to join our team as a Project Manager.

In this role, the successful candidate The Project Manager will report and directly assist the Site Director or designee. The Project Manager will independently manage all office logistics. This position is responsible for creating tools to monitor and manage tasks. The Project Manager will work with the FGP leadership team along with other key stakeholders across the institution to achieve desired results and must have strong interpersonal skills.
The Project Manager will be responsible for managing the day-to-day office operations including payroll, facilities, IT and equipment maintenance/issues, vendor relationships, supply management and procurement and planning and organizing corporate events and onboarding for staff for the CBO South (Boynton Beach). The position is also responsible for supervising all 5 clerical staff in the office.
Job Responsibilities:
Manage project plans and milestones.
Track activities/timelines and manages open issues to ensure tasks related to the startup, space, operations, initiatives, training, staff onboarding, etc are completed on schedule.
Coordinate with CBO North and South leadership and project managers.
Provide reports to leadership on a regular basis and upon request.
Implement and maintains trackers along with agendas for the CBO team.
Assemble project plans and teamwork assignments, directing and monitoring work efforts on a daily basis, identifying resource needs and escalating timeline issues appropriately.
Communicate with other departments to get the office(s) up and running including MCIT, Real Estate, and others.
Use project management processes and methodologies to ensure projects are delivered on time, within budget, adhere to high quality standards and meet expectations.
Work closely with the leadership on a daily basis in identifying and organizing goals along with objectives that support various operational initiatives.
Order all IT Equipment (Computer, Phone, Tablet, Cell, Wifi Devices) Including new and upgrades.
Track seating assignments for staff and assist management with coordinating moves.
Place tickets for all equipment that is not working
Arrange meetings and organize agendas for the department.
Track candidates and hiring of candidates through HR process.
Process payroll/time in HR system Vacation, Sick, Jury Duty, etc
Manage all logistics for new staff onboarding and relocating employees (350 expected)
Submit check requests, expense reports, and other related tasks in the financial system to ensure vendors/employees are paid timely and accurately.
Submit all Purchase Order requests and resolve payment issues with accounts payable. Check vendor invoices for quality and accuracy.
Maintain inventory and order all office supplies, software, business cards, letterhead, notepads, etc and materials for the office.
Work with Security to grant access and remove access to floor(s) as needed.
Plan events (ie. corporate events, HR recruitment events, holiday parties, private dinners, etc) and travel arrangements.
Serve as a member/contributor and support to the Employee Engagement Committee.
Negotiate new contracts with vendors resulting in cost savings; manage vendor payments, corporate card reconciliation
Supervise and guide administrative staff, recommend procedures and implement the approved ones. Serve as backup to administrative staff as needed.
Process all outgoing communication in the form of newsletters, emails, letters, voice messages or other forms of communication.
Supervise support staff and ensure all office policies and procedures are being implemented.
Monitor the use of supplies and equipment.
Coordinate the repair and maintenance of office equipment - oversee daily and weekly maintenance of office machines.
Assure follow through on maintenance agreements and contracts.
Prepares for meetings including ordering lunch, booking conference rooms, setting up projector or video conferencing units.
Acts as a liaison with building management on any office-related issues.
Manage all vendor relationships with the ability to negotiate favorable terms with vendors (restaurants, hotels, convention, and meeting sites) and present options and recommendations using solid judgment and rationale.
Oversees office operations or supports services for onsite and offsite file storage and reception services.
Ensure all maintenance and repairs are taken care of accordingly.
Confirm the timely delivery of all shipping and mail services
Perform other related duties to ensure that the operations run smoothly.
Minimum Qualifications:
To qualify you must have a Bachelors Degree plus three years of office management, special projects experience, or an equivalent combination of education and experience. Proficient in the use of Microsoft Office including Word, Excel, PowerPoint and Access Database. Effective oral, written communication and interpersonal skills required.
NYU Langone Florida is an equal opportunity and affirmative action employer committed to diversity and inclusion in all aspects of recruiting and employment. All qualified individuals are encouraged to apply and will receive consideration without regard to race, color, gender, gender identity or expression, sex, sexual orientation, transgender status, gender dysphoria, national origin, age, religion, disability, military and veteran status, marital or parental status, citizenship status, genetic information or any other factor which cannot lawfully be used as a basis for an employment decision. We require applications to be completed online.
If you wish to view NYU Langone Florida's EEO policies, please click here. Please click here to view the Federal "EEO is the law" poster or visit https://www.dol.gov/ofccp/regs/compliance/posters/ofccpost.htm for more information. To view the Pay Transparency Notice, please click here.