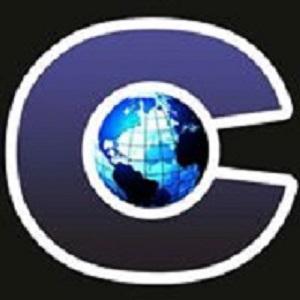 Project Manager/Business Analyst Customer Focused at Case Interactive
Bethlehem, PA 18015
Company is currently seeking a Customer Support Engineer/Business Analyst in Bethlehem PA for a fulltime position.
Key areas of expertise
Electricity, Wi-Fi connectivity, network infrastructure
After a call with the manager they mentioned the perfect candidate would be an Electrician with Business Analyst/Proj Mgr skills. There is a networking-wireless aspect to the role as well.
Customer Support Engineer Responsibilities:
Single point of contact that will be accessible during normal work hours with the exception of designated holidays.
Handle and assist with all assigned project details, and inquiries regarding scheduling, billing, availability, pricing, and reporting.
Works with staff design technicians to help facilitate completion of larger complex jobs, clarification of reliability concerns, and direction on reliability projects.
Performs monthly MAIFI, AMI (High/Low Voltage), and CEMI investigations to determine work needed to correct concerns based upon predetermined triggering indicators.
Performs Damage Claim entry into CSS, review and determination of reimbursement and amount based on Tariff guidelines.
Performs PCA (Proactive Circuit Analysis) upon yearly designated circuits providing complete reliability review of circuit based upon past outages, line loading, vegetation vulnerability, WPC (worst performing circuit) history, MAIFI, CEMI, AMI, and any other predetermined required reliability criteria.
Performs Summer/Winter Readiness Load balancing Review.
Attend daily 7:45AM Screening call for WR for assigned operating area.
Performs ORCA line patrol and thermography scan and provides follow up recommendations/work orders per guidelines.
Works with other utility companies, municipalities, corporations and authorities regarding reliability issues or concerns.
Provides customer's information based on request to help them through new service, emf concerns, property damage claims, reliability concerns, stray voltage issues, line contact investigations, and/or other general utility questions.
Investigates reviews and analyzes load and voltage conditions to determine adequacy of distribution facilities, including location of capacitors and OCR's and recommend improvements.
Collaborates with other company personnel and consultants or contractors in meeting with customers to specify reconstruction improvements and in attempting to satisfy customer service complaints.
Performs such other related duties as assigned or as necessary.
Participates in any tailboard or safety initiative/task as instructed by the Regional Reliability Supervisor
Perform and document tailboards, utilizing the Regional Engineering Tailboard Forms
Recognizes and reports unsafe conditions, near misses, and good catches
Utilizes human performance tools
Keeps work management informed of all projects, and issues encountered
Demonstrates ability to retain technical knowledge
Completes 100% of all MAIFI investigations from Daily report
Complete 100% of all MAIFI review from Monthly report
Complete all 10% monthly AMI High/Low investigations from monthly report.
AMI transformer Jump Failure report analysis complete within 3 days of notification.
Complete all assigned Proactive Circuit Analysis by a certain timeline
Contact all customer call in complaints within 2 business days.
Complete 100% assigned damage claims upon assigned due date.
Customer Support Engineer Requirements:
Bachelor's Degree else 2 year Degree
Positive attitude toward safety; has a questioning attitude
Safe work habits and adherence to safety rules; learns safety rules
Dependability
Working knowledge of and exercising judgment when applying Engineering Instructions, Construction Specifications, SPI's/DPI's, REMSI, WAM, Voltage Remediation, Load balancing, and Tariff interpretation.
Employee is punctual and ready for work at the assigned starting time
Exhibits an ability to learn and apply new skills/knowledge
Understands and practices the proper use of tools, equipment and materials
Asks questions and seeks to expand job knowledge
Knows and follows departmental processes and procedures
$70,000.00 - $85,000.00 /year