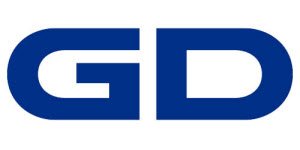 Project Manager at General Dynamics Information Technology
Chesapeake, VA
Type of Requisition: Regular

Clearance Level Must Be Able to Obtain: None

Job Family: Project/Task Management


Serves as Project Manager on Navy Modernization tasks, Monitors schedule, workload, and overall documentation and upkeep of QA Logbooks, Shipboard Hindrances, Production logs and Timesheets. Assesses efforts of Alteration Installation Team, AIT Leads and personnel in the installation of electrical Systems & equipment in support of Ship and Air Integrated Warfare Systems (SAIW) installations. Serves as the primary POC with NAWCAD OSICS, Shipyard Leadership and Ship's Force chain of command. Monitors the fabrication, maintaining and repair of electronic, mechanical and other types of components and equipment. Tasked with ensuring strict compliance with Workload Management Trackers, Earned Value Management, Shipboard Drawings, Technical Guidance, Shipyard operating rules and effective operation of fielded systems. Must be proficient in the following;


+ Reading and interpreting Shipboard Installation Drawings

+ Skilled and familiar with Naval Cableway Management under MIL-STD-2003 and NAVSEAINST. 9304.1D Cableway Management Systems

+ Strong knowledge and experience as Marine Electrician, electrical systems, WAF/Tag-out guidelines and professional standards.

+ Installing electrical and electronic parts and hardware in housings or assemblies, using soldering equipment.

+ Familiarity with OSHA, Shipyard employment policies in relation to hot work, electrical safety, scaffolding and NAVSEA Standards.

+ Ability to lead and assess the efforts of high performing teams of various skill positions to include, mechanical, welders, shipfitters, laborers and subcontractors.


Project Managers supervise a team of program analysts in the management of financial resources, submission of daily reports, maintain production and timesheet trackers, complete Conditions Found Reports, make recommendations for Liaison Action Reports (LARS), maintain inventory and accountability of tools, equipment and test equipment. Additionally, they will play an integral role in the development, planning and execution of Installation Checklists to include, tooling requests, and statements of work, support services requests, inventory of rental equipment and inspection of fabricated materials.


#SAIWJobs


null

We are GDIT. The people supporting some of the most complex government, defense, and intelligence projects across the country. We deliver. Bringing the expertise needed to understand and advance critical missions. We transform. Shifting the ways clients invest in, integrate, and innovate technology solutions. We ensure today is safe and tomorrow is smarter. We are there. On the ground, beside our clients, in the lab, and everywhere in between. Offering the technology transformations, strategy, and mission services needed to get the job done.
GDIT is an Equal Opportunity/Affirmative Action employer. All qualified applicants will receive consideration for employment without regard to race, color, religion, sex, sexual orientation, gender identity, national origin, disability, or veteran status, or any other protected class.