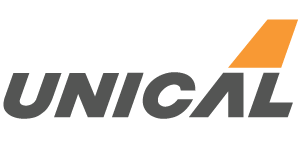 Project Manager at Unical Aviation
City of Industry, CA 91789
Job Summary:
The Project Manager position manages and supports the delivery of multiple and concurrent small to large scale projects across the 5 affiliate companies of Unical Aviation, Inc. The ideal candidate has strong project management skills, is a forward and creative thinker, and has a strong sense of urgency, prioritization and efficiency when dealing with internal and external customers, vendors, and overall work activities. The role requires the ability to quickly bring a project team together around a common set of goals as well as clearly communicate expectations, challenges, goals and deliverables to clients, vendors, business associates and other internal and external business partners. They must be able to deal with challenges while maintaining professionalism and focus on the project goals. This position will report directly to the Director of System Integrations and Business Development.
Essential Functions:
Ability to manage multiple projects simultaneously from inception to close out.
Defining and obtaining user buy in for a scope of work
Research, collect, and evaluate project data necessary to meet project reporting and evaluation requirements. Breaking down a whole project scope to smaller sub-scopes of work
Prioritizing and assigning the sub-scopes of work to the implementation team
Managing the schedule of work for on-time delivery between all stakeholders (e.g. end users, implementation team, and management)
Reporting the project status directly to stakeholders and leadership though use of visuals/graphics/tables, written communication, and verbal communication
Documenting issues, and coordinating the resolution of any issues
Provides measurable and timely responses to all business partners, clients or vendor inquiries, work requests, and concerns.
Provide administrative support with strong follow through.
Build and maintain effective relationships with the project team, project sponsors, senior managers, stakeholders/customers, other project team members and managers, service providers, external and internal teams, agencies and vendors
Demonstrates capability to read and understand project documents including but not limited to: agreements/contracts, vendor work requests and proposals, and/or mechanical, electrical, and data management documents.
Coordinates between multiple business departments to identify opportunities for standardization
Oversee the project administrative processes and maintain accurate project documentation files in a timely manner.
Actively participates in project meetings and ensures that all meetings are accurately documented and distributed to all key stakeholders
Ensures data integrity within all project documents and reporting platforms
Models professionalism and core company values.
Other duties as assigned.
Qualifications:
Bachelor's degree required, preferably in Business or Engineering
Prior project management experience required. Preferably more than 2-3 years of experience.
Prior experience managing Application Development lifecycle required
Project Management Certifications preferred (PMP, PMI, Agile, Lean/6sigma)
Intermediate to Advanced MS Excel skills required.
Verifiable proficiency with MS Office Suite required (Word, Ppt, Excel)
Proficiency with MS Project, MS Visio preferred
Team player. Ability to work within a matrixed team structure, be nimble, agile and deal with constant change to meet the PMO team's objectives
Strong organizational skills with the ability to learn new concepts quickly and think creatively
Highly-driven and self-motivated with the ability to manage multiple competing priorities
Strong verbal and written communication skills
Must be able to exchange and communicate accurate information
Ability to work with minimal supervision
Ability to work well in a fast-paced, dynamic environment
Trustworthy, reliable, proactive with solid leadership traits
Working Conditions: This position will be working in an office setting
Travel: There is no travel required, though the option to travel for a project may be offered
Language: Ability to read, write, speak and understand English.
Location: Corporate Headquarters, City of Industry CA

Unical Aviation, Inc. and all its' affiliate companies is an Equal Opportunity/Affirmative Action employer. All qualified applicants will receive consideration for employment without regard to race, color, religion, sex including sexual orientation and gender identity, national origin, disability, protected Veteran Status, or any other characteristic protected by applicable federal, state, or local law.




Merchandise Discounts
Paid Holidays
Performance bonus
Retirement / Pension Plans
Military Leave
401K
Paid sick days
Parking
Flexible Schedules
Medical, Dental and Vision
Employee Events
Long Term Disability
Life Insurance
Employee Referral Program
Maternity/Paternity Paid Leave
Prescription Drug Coverage
Stock Options
Professional Development
Tuition Reimbursement
Free Food and Coffee
Vacation/paid time off
Transportation Allowance
Flexible Spending Accounts